I had a lazy weekend—well, lazier than usual—and ended up watching lots of TV and movies. Good thing they were mostly entertaining. Here are some brief thoughts on the ones worth mentioning.
Killing Eve
I've been salivating for this since I heard about it back in February. BBC America's comedic thriller stars Sandra Oh and Jodie Comer and is written and exec produced by Fleabag's brilliant Phoebe Waller-Bridge, whom I'll follow anywhere (she's next up in Solo).
Oh plays Eve, a bored MI-5 agent on the trail of Comer's international assassin, Villanelle, and the two actresses are great foils for each other. Eve is messy and quirky but razor sharp when it comes to work. Villanelle is a slick sociopath, but Comer's performance and Waller-Bridge's writing manage to add ink-dark humor to the brutal kill missions. Even the soundtrack is funny.
The adaptation is much better than the novellas—all gathered in Codename Villanelle—by Luke Jennings, who, while depicting two strong female protagonists, still wrote them from a male POV. Plus, Eve is white and 29 on the page; I love that Oh got the part. She, Comer, and Waller-Bridge bring the women vibrantly and gleefully to life.
A Quiet Place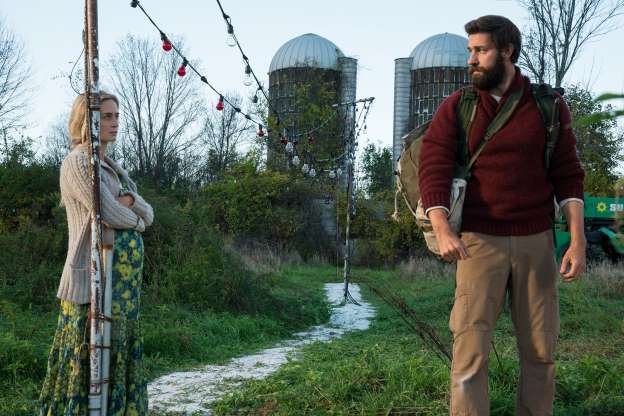 This thriller about monsters who track their prey by sound is watching-through-your-fingers suspenseful, and its 6-person cast, including John Krasinski (also the diretor) and Emily Blunt, gives fantastic performances, almost entirely without dialogue.
My two quibbles are 1) we see too much of the creatures too soon and 2) we don't know what their motivation is. Monsters need motivation, too. Take something like Aliens and it's clear why the mother alien is hostile. A Quiet Place's creatures seem nasty for nasty's sake.
But if you like fine acting and being kept on the edge of your seat for almost an hour and a half, this movie is worth a look.
Blockers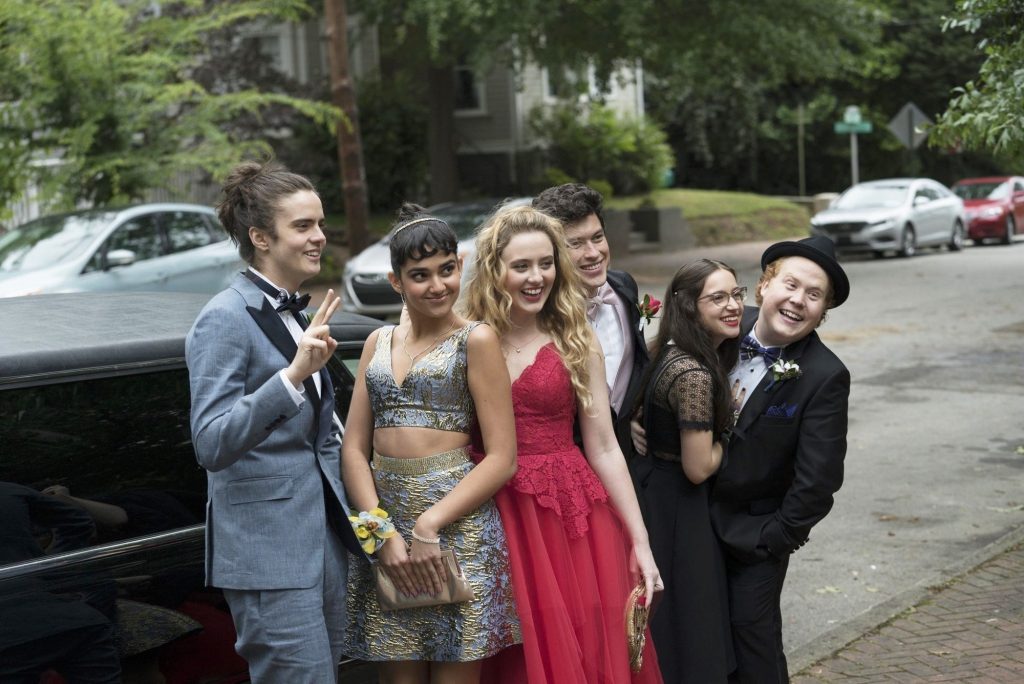 Three teenage girls make a sex pact to lose their virginity on prom night. Their parents find out and set out to stop the kids. Hijinks ensue.
I appreciate the questions Blockers poses—if boys are celebrated for losing their virginity, why can't the same go for girls? Why is sex even bad?—but the movie still subjects viewers to really crude gags involving butts and balls. You've been warned.
Bottom line, I found more to cringe at than laugh at.
What did you watch this weekend?