Happy Lunar New Year to those who celebrate it! Today is the beginning of the Year of the Dragon, which sounds like it should be my year but it's not. I'm actually Year of the Goat, an animal that has facial hair and gets eaten.
But speaking of happy and new, Robert Crais's latest novel, Taken, drops tomorrow (Jan. 24, Putnam), and I have a Q&A with him today. The novel moved me so deeply, I almost can't talk about it for fear of diluting the feeling. So I'll just say a few words and force encourage you to experience it for yourself.
Taken has the usual action as Elvis Cole and Joe Pike go up against deadly human traffickers, but it's also a story about love, friendship, compassion, and chasing your dreams. There's a scene that defines how Joe feels about Elvis, expressed in the only way Joe knows how—wordlessly. It's breathtaking for both its simplicity and depth of feeling, and one day, when someone compiles a list of iconic scenes in private eye novels that best exemplify the relationship between a detective and his partner, this moment must be on top. It makes you wish you had friends like them; it makes you wish you could be like them.
I'm thrilled to have Robert in the PCN house, answering questions about the different ways he's been taken (stop snickering) and sharing his personal photos. Afterward, stick around for a little giveaway.
Pop Culture Nerd: What's the best trip you've ever taken (physical or chemical)?
Robert Crais: Prowling through bear country on Admiralty Island, Alaska, and through the East Kootenay Rockies in Canada at 9000 feet before the snow melts. Dangerous, primitive, natural, beautiful. I enjoy physical outdoorsy things like mud runs, scuba diving, and the adventures I have doing research, but the isolation and purity of rugged wilderness areas like inner Admiralty and the East Kootenays call to my heart. If it's easy to get there, I don't want to go.
PCN: Where's the weirdest place you've been taken for research?
RC: A whorehouse in Mississippi.
PCN: Huh. I noticed you didn't send over photos of that. Speaking of which, favorite picture you've taken?
RC: Sunrise breaking over Los Angeles while the city sleeps.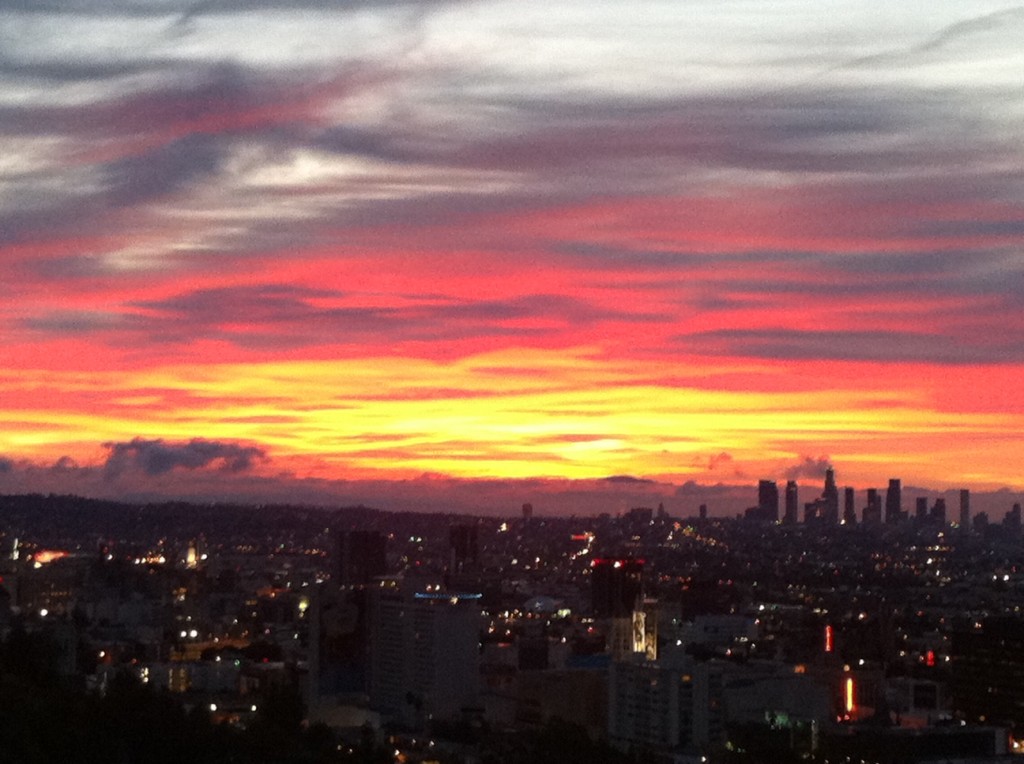 PCN: Biggest risk ever taken?
RC: Writing L.A. Requiem.
PCN: What do you most fear will be taken from you?
RC: My mental faculties.
PCN: Best advice ever taken?
RC: Write what you love.
PCN: Biggest misTaken assumption about you?
RC: What do people assume?
PCN: I'll ask them. Last Q—what do you hope will be taken away from Taken?
RC: That people find it exciting, gripping, moving, and truthful.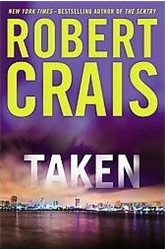 Thank you, Robert, for answering my questions. Readers, it's your turn to be Taken. For more info, go to his website or peruse his tour dates on Facebook.
But first, I have a little giveaway. I'm giving away five Elvis Cole Detective Agency business cards with a slogan that comes straight from the novel. I won't ruin it by showing or saying what it is. If you win one and don't like spoilers, make sure you read the book before I send it to you!
I printed these cards myself and they are in no way official, but they will be signed by Robert. To enter, leave a comment below answering his question of what you assume about him. Be creative—the more wrong the assumption, the better!
Winners will be chosen randomly via random.org. Giveaway is open to everyone, and will end this Sunday, Jan. 29, 5 p.m. PST.
UPDATE: Winners have been announced, and the card looks like this.