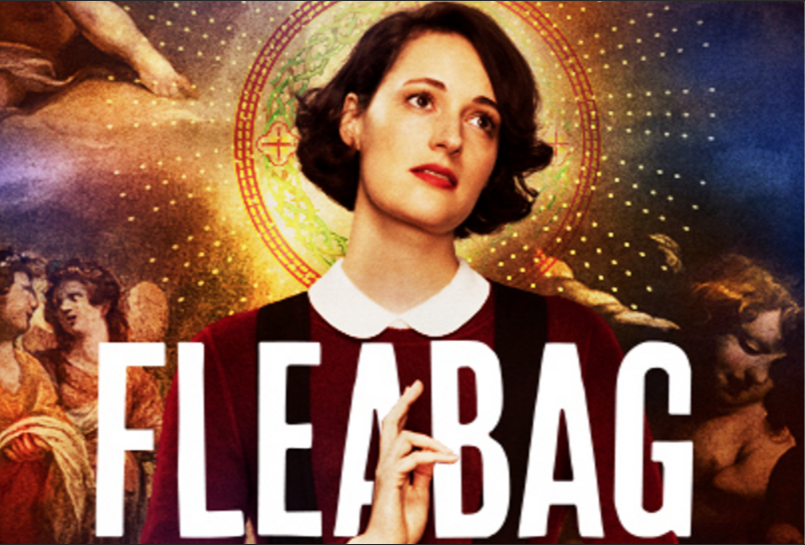 I've been off wandering the countryside and mostly staying off the internet, but I had to resurface when I realized Fleabag season 2 drops Friday on Amazon Prime.
So I'm sticking my head out of my cave to holler, "DROP EVERYTHING AND WATCH FLEABAG NOWWWW!"
I don't have appropriate words to describe the brilliance of Phoebe Waller-Bridge. I have a full-on crush on her brain and its creations. You might know her work from Killing Eve's season one, but before that came Fleabag's award-winning season 1. Watch that if you haven't already, and then dive into s2.
This season sees Andrew Scott (Moriarty on Sherlock) guest starring as a hot priest (Fleabag's term for him) hired to officiate the wedding of Fleabag's dad and stepmom-to-be, played with passive-aggressive perfection by newly minted Oscar winner Olivia Colman.
Fleabag and the priest, who's not above throwing around F-bombs, do an unpredictable dance of sexual tension, religious and philosophical exploration, and soul revelation, all terrifying to Fleabag. She's also carrying a big secret for her prickly sister, Claire, a feat made difficult by Claire's dickish husband constantly harassing Fleabag.
Like s1, this season is hilarious and poignant and thought-provoking and ohsogood. Also like s1, Waller-Bridge claims this is the end. It's smart of her to quit on a high, but I can't help but hope we'll see Fleabag again.