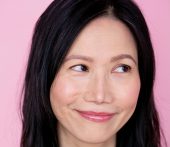 I'm a former news reporter now working in the entertainment industry and freelancing as a book editor, with award-winning clients. (For information on my editing services, click here.) I also review crime fiction for Shelf Awareness for Readers.
I read every day, standing up, lying down, upside down, wherever. I attend advance screenings of movies and binge-watch TV shows, especially British crime shows. Love how the Brits don't think twice about killing off everybody, even lead series regulars.
This site was started to give you a heads-up about upcoming movies, books, and TV shows that are noteworthy. I'll also occasionally share personal stories.
If you'd like to send me something to review, please read my review policy first and then use this contact form. You can subscribe to PCN by clicking here, and/or connect with me on Twitter, Facebook, and Instagram.
Hope you enjoy the content, leave me comments, and come back often!