A woman opens her eyes at the start of Jessica Barry's Freefall and realizes she's just survived a plane crash in the Rockies. One might expect her to immediately find a way to signal or call for help, but the woman, Allison, doesn't do that.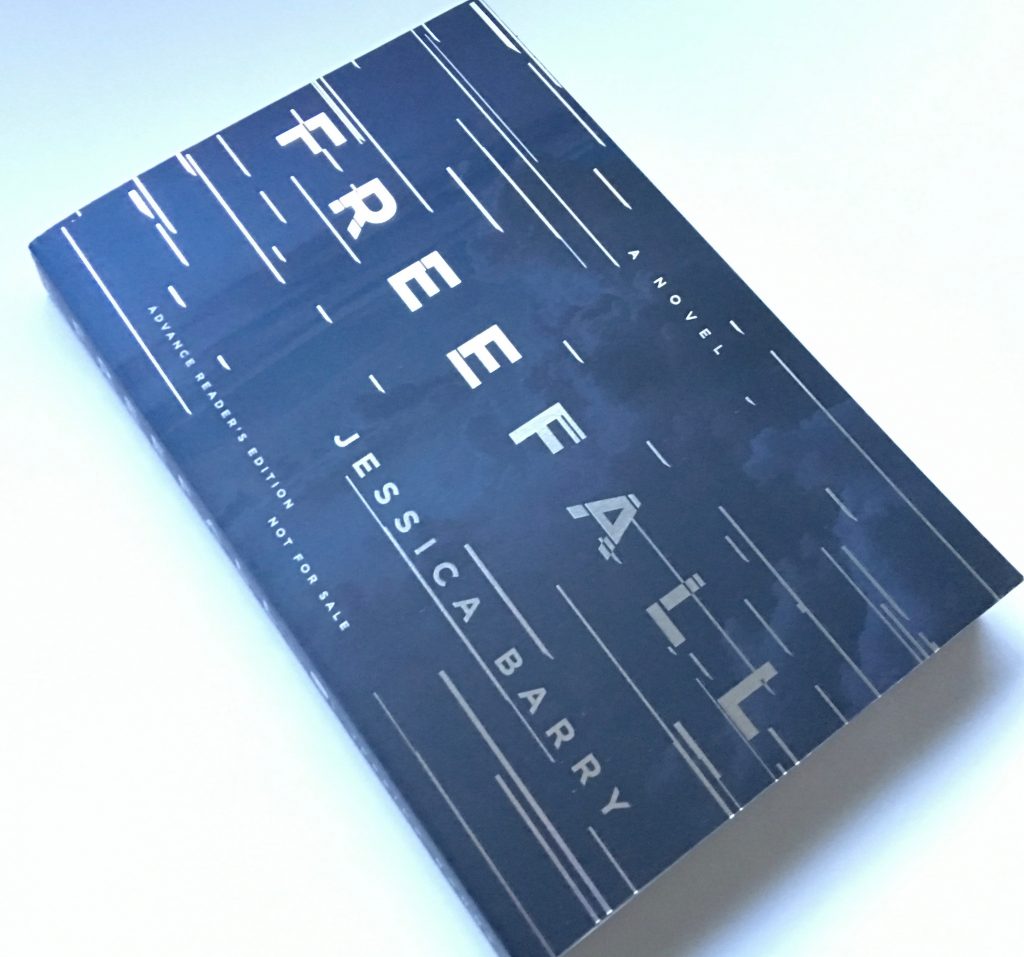 She smashes her phone.
It soon becomes clear she's being pursued by someone with deadly intentions, and the last thing she wants is to be tracked or found. Though injured and lacking food and supplies, Allison sets out to get off the mountain and save herself.
Back in Maine, Allison's mother, Maggie, has received the worst news of her life. Her daughter was on a plane that crashed, and while Allison's body hasn't been recovered, no one could've survived. The pilot is dead, and the press is reporting that Allison is, too.
But Maggie hangs on to hope that Allison is alive, and after she digs more into the crash and the reason Allison was on the plane, Maggie believes her hunch is correct. So why hasn't Allison contacted her–or anyone–to say she survived?
As Freefall alternates between the two women's points of view and the past and present, it combines Allison's suspenseful fight for survival with a mother's faith in her daughter, something that refuses to be extinguished even when situations turn dire.
Pacing is fast, and Allison is resourceful without turning into a superhero. Freefall stumbles in the climactic scene when Maggie makes a head-scratching, illogical choice, but it's one quibble in an otherwise riveting thriller.
A version of this review appeared in Shelf Awareness for Readers. It's republished here with permission.
PCN is an Amazon affiliate and could earn a small commission if a purchase is made via the link.