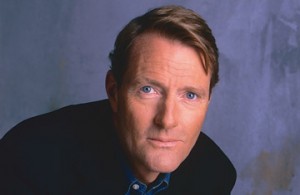 England's The Guardian reports that thriller writer Lee Child has established several scholarships named after his fictional hero Jack Reacher for students going to Sheffield University, Child's alma mater.
I think this is the coolest thing. Not only is it incredibly generous of Child to do this, can you imagine saying "I'm going to university on a full Reacher scholarship?" Do you have to get straight As to qualify or can you just kick some bullies' asses? Either way, you're making the school a better place.
If you could go/could have gone to college on a scholarship named after a fictional character, who would it be? I would've hustled for a Wonder Woman ["I got through Ivy League via the Justice League"], James Bond ["My GPA was four-point-double 0"] or Sherlock Holmes ["Professor Moriarty from Criminology hated me"] scholarship.