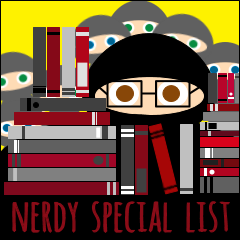 Every month, indie booksellers release something called the Indie Next List, which contains their recommendations of titles being published that month. It is a great resource for finding new, noteworthy books, and has been responsible for me adding more height to my TBR tower.
This inspired me recently to create my own list by polling a few blogger pals to see what their recommendations are, and the Nerdy Special List was born. My friend Lauren helped me brainstorm the name, which I thought was appropriate since each blogger is a specialist in a certain genre, except for Jenn at The Picky Girl, who will cover anything that satisfies her eclectic pickiness. The other participants are Jen at Jen's Book Thoughts, spotlighting crime fiction titles, and Danielle at There's a Book, who will alternate between children's, middle grade (MG), and YA recommendations. I will round out the list, most likely with a crime fiction selection, but I might deviate as my mood dictates.
Jen, Jenn, and Danielle probably need no introductions to fans of the genres they cover, as all are established, smart, passionate bloggers. I'm thrilled they agreed to do this with me. Each month, we'll choose one book as our favorite new release and hopefully give you exciting titles to look forward to.
I present to you the inaugural Nerdy Special List, with our September selections, in alphabetical order of blog name: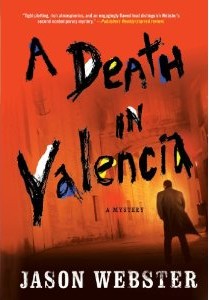 Jen at Jen's Book Thoughts recommends: A Death in Valencia by Jason Webster (Minotaur Books, Sept. 18)
In his second crime novel featuring Detective Max Camara, Webster pokes at a volatile issue: abortion rights. A paella chef is found murdered, an abortionist is kidnapped, the pope visits Valencia and Camara finds himself homeless. Cámara is the archetypal detective—a loner with baggage and disdain for authority but ultimately doing what he does for all the right reasons. It's a dark, complex plot in a fascinating locale.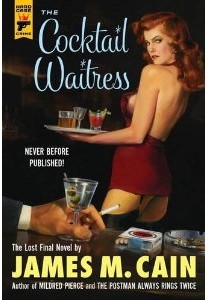 Jenn at The Picky Girl recommends: The Cocktail Waitress by James M. Cain (Hard Case Crime, Sept. 18)
If you've mourned the loss of truly good pulp fiction, I've got good news for you: James M. Cain's previously lost final novel, The Cocktail Waitress, doesn't shortchange in atmosphere, story, or a sensual femme fatale. Ron Medford, abusive and alcoholic, pounded on his small son one last time before leaving and crashing his car into a culvert. A rookie cop has it in his head that Ron's wife, Joan, helped him on his way. Broke, scared, and desperate to tear her son from the clutches of her derisive sister-in-law, Joan takes a job as a cocktail waitress and meets two men—one, a broke idealist who tempts her; the other, wealthy but older, who is tempted by her. But is Joan looking for a better life for her son, or is she just spinning her web yet again? For fans of Double Indemnity and The Postman Always Rings Twice, Cain's final novel is an unexpected delight.
Danielle at There's a Book recommends: In a Glass Grimmly (A Tale Dark & Grimm #2) by Adam Gidwitz (Dutton Juvenile, Sept. 27)
"Once upon a time, fairy tales were horrible," begins In a Glass Grimmly, a dark adventure for all readers but especially those looking for superb writing at any reading level. Adam Gidwitz has proven again that a story is never fully complete if a talented writer, such as himself, doesn't want it to be. A grim narrator with an even darker tale, a luscious new world, a nonstop adventure, and strong characters make In A Glass Grimmly my favorite read for September, hands down.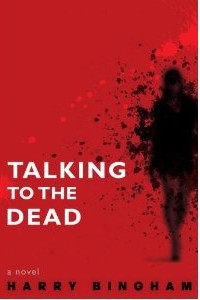 PCN's recommendation: Talking to the Dead by Harry Bingham (Delacorte Press, Sept. 25).
I got tingles while reading this book, which happens when I discover an exciting new writer and series character. Harry Bingham, in his debut novel, introduces crime fans to Detective Constable Fiona Griffiths, a woman who's exceptionally good at her job in a South Wales police department, but is emotionally and socially disconnected due to a rare condition that I found myself looking up after finishing the book. She has difficulty translating physical signs into emotions—does increased heart rate mean fear, excitement, or love? Fi is tough and witty, even if she doesn't mean to be, and the puzzle of her own past might be as complex as any case she encounters.
Many thanks to Jen, Jenn, and Danielle!
Hope you find many great reads this month. Anything you're really looking forward to? (See other lists here.)