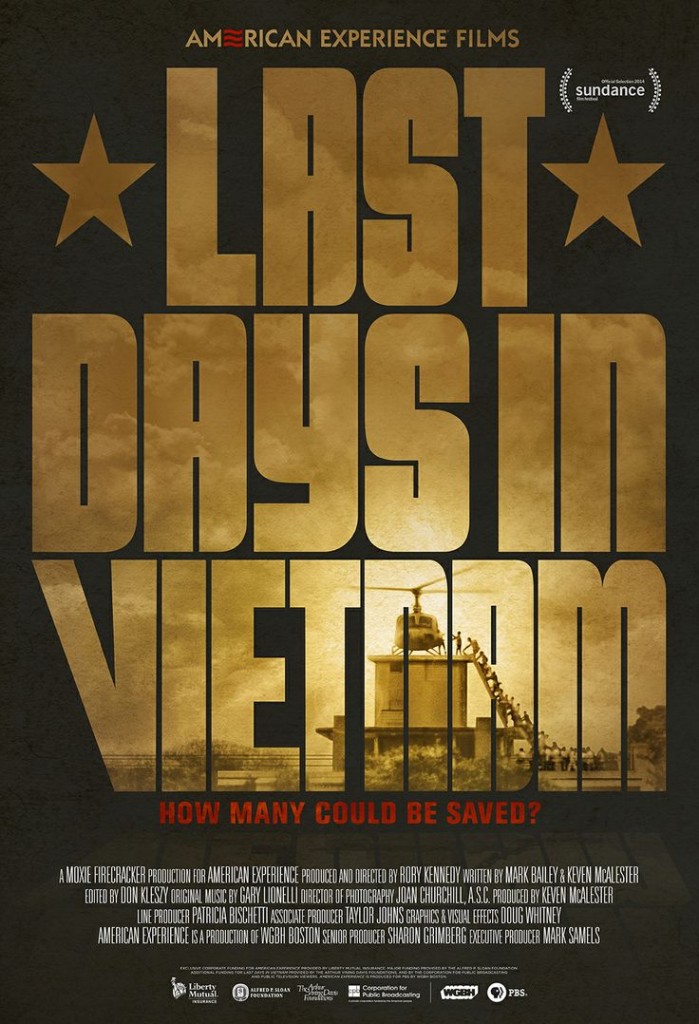 As I headed out to see Rory Kennedy's latest documentary, I stuffed a few tissues in my pocket, preparing for a "sit and sob," my term for moving cinematic experiences. I was correct about the sobbing, but I couldn't have predicted the deep emotional impact of this film.
The title is self-explanatory. Last Days in Vietnam details the final evacuations of American military personnel before the fall of Saigon in April 1975. Well, they were supposed to be evacs of American military.
Many servicemen refused to leave behind their Vietnamese colleagues who had risked their lives to help Americans. These American soldiers decided to go against US policy and committed illegal acts to get their Vietnamese associates (and the associates' families) out of Vietnam.
Whatever you think you know about those last days, you won't know many of the stories told in this film. I was there during those days, my family and I were eyewitnesses to some of the events being recounted on screen, and we still didn't know much of what Kennedy uncovered. That's because a lot of the footage and photos have never been seen before, the films sitting undeveloped in a vault for almost 40 years before Kennedy unearthed them.
This docu is not political. It's about humanity, people doing the right thing, commiting selfless actions at great risk to their own safety. And the film doesn't just feature the American point of view (Henry Kissinger is one of the interviewees). It includes the Vietnamese perspective, allowing civilians to add their voices to the story.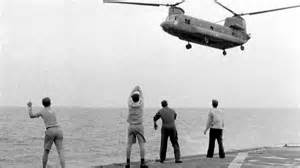 The result is more suspenseful than many thrillers I've seen, more heartrending than Hollywood tearjerkers, with everyday people becoming real-life heroes in impossible situations. I wouldn't have believed some of the stories if I hadn't seen the photographic and videotaped evidence right there on screen. A woman throwing her baby out of a helo, hoping people on a US Navy ship below would catch her? For much of the film I was agape, wondering, "How much courage did that take? How did someone get that shot?"
If you have any interest in this part of history, or just in a real story about the worst of times bringing out the best in people, check out Last Days in Vietnam. It'll have a limited run in select cities throughout October, with a handful of dates in November and December.
Cities include Los Angeles, DC, Nashville, Columbus, Dallas, Denver, and Seattle. Visit the official website for a full listing. While there, you can also see interviews with Rory Kennedy on various programs, including Jon Stewart's The Daily Show.
Nerd verdict: Immense Days