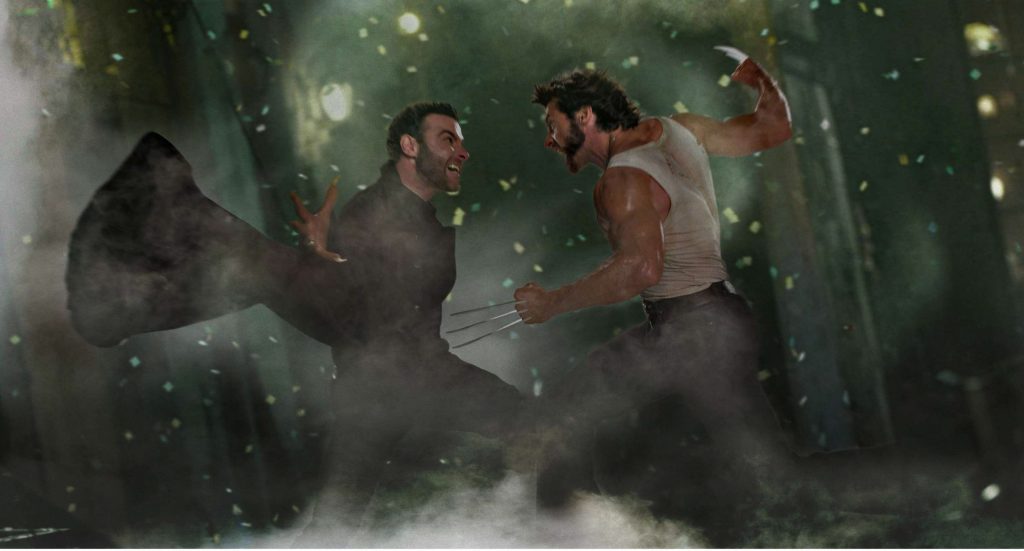 I was among those who contributed to X-Men Origins: Wolverine's humongous $87 million take this weekend and here are some quick thoughts I had in case you're still not sure if you should slap down the dough:
It has some awesome action sequences (Logan against a helicopter was whoa!-worthy)
Several good actors were wasted, namely Lynn Collins and Dominic Monaghan (though they'll surely enjoy the residual checks)
Danny Huston as yet another bad guy is so tiresome. I'm not talking about his acting, which is fine, only saying he's a predictable, uninspired choice for Stryker because he's played so many evil men (he continues the streak in the upcoming Mel Gibson-starrer Edge of Darkness, a rough cut of which I've seen)
Keep your eyes on Daniel Henney, who plays Agent Zero, because he's going places (he's already a huge star in Korea)
Hugh Jackman can really fill out a pair of jeans (or not—he's completely nude at one point)
You shouldn't think too much about the plot because a lot of it doesn't make sense. I don't need to go into detail because the title says it all—this is an origin story, telling us how Wolverine came to have adamantium claws, healing powers and memory loss. Ignore the loopholes and occasionally clunky dialogue and enjoy the eye candy
It would help you enjoy this movie if you're already a fan of Hugh Jackman and/or Wolverine
On the comic-book-turned-into-a-movie scale, it's not as good as the first two Spider-Man flicks, or even Iron Man, but it's certainly more watchable than Ang Lee's abysmal Hulk.
Nerd Verdict: Wolverine could be fiercer but still has some bite