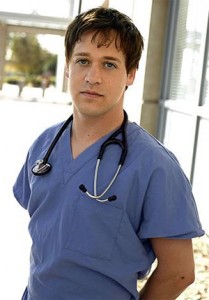 Entertainment Weekly confirms that T.R. Knight has been released from his contract at his request. I guess George's fate after last season's finale is no longer a cliffhanger.
This comes as a surprise to…let me see…oh, yeah, no one. On one hand, I'm glad Knight won't be required to stay in a job he wasn't happy in, and I'm impressed he's got enough integrity to walk out on a gig that paid truckloads of money. On the other hand, the economy stinks and he's leaving to do theater, which pays about $12 a week after taxes.
What would you do if you were in his shoes? Will you miss George next season or are you thinking, "Good riddance"?