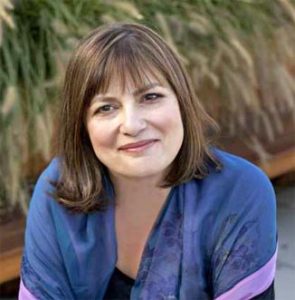 By now, you may have heard about the Twitter controversy which flared up last weekend surrounding author Alice Hoffman's reaction to getting a tepid review from the Boston Globe. If you haven't, her Twitter account has since been deleted so you'll have to read the details on Gawker.
In short, Hoffman seemingly became enraged at Roberta Silman, the Globe critic, for being unenthusiastic about Hoffman's latest novel, The Story Sisters (read that review here). The author proceeded to fire off more than 20 tweets attacking Silman (calling her "moron"), the Globe, the city of Boston, and people who try to keep women down.
So, she's human and got her feelings hurt. What's the harm, right? Except Hoffman posted Silman's e-mail and (supposedly) unlisted phone number, rallying her fans to tell off the "snarky" critic. At this point, Hoffman became much nastier than anything Silman wrote in her review. My feelings towards the author shifted.
I've long been a fan of Hoffman's work, have enjoyed most of her oeuvre, and Story Sisters is in my TBR pile. But I think she crossed a line. If someone posted my unlisted number, there'd be hell to pay. So I find myself pushing Story Sisters farther down the stack because suddenly, I'm not as eager to pick it up. I know this isn't logical—the book was written before all this happened so one thing has nothing to do with the other—but I have to admit an author's personality does affect how much I want to read his/her books.
Many years ago, I was a devoted fan of an author who shall remain unnamed. I thought his books were the most beautiful creations. But I attended a signing one night and he was so dull during the reading with his monotone voice, he actually put me to sleep. I haven't picked up another of his books since, fearing it'll have a similar soporific effect on me. I didn't blacklist him or anything, but subconsciously stopped gravitating towards his books.
Conversely, I'd never read British author Peter Robinson when I went to a signing to get a copy inscribed for a friend who couldn't make it. Robinson was so charming and smart and made me laugh so hard during Q & A, I had to immediately check out his books, hoping his sense of humor is contained in them.
This isn't to say I expect authors to be perfect people or put on an act at appearances. In fact, if they try too hard to be "on," that turns me off, too. But I do want writers to be a little entertaining since they are storytellers. If they come across duller than dirt, how exciting can their stories be? Then again, maybe they're just shy.
I know I shouldn't deprive myself of someone's talent just because they lack a sparkling personality, but there are more good books in the world than I can read in my lifetime so why should I waste time supporting wankers and bores?
Do you ever feel this way when you hear about a writer behaving badly? What about actors? Did Christian Bale's on-set decimation of a crew member deter you from seeing Terminator Salvation? Post a comment and let's discuss.