This appeared last week in Shelf Awareness for Readers, and is reprinted here with permission.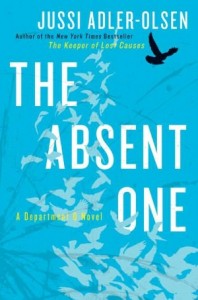 In this second installment in the Department Q series (after last year's excellent The Keeper of Lost Causes), Jussi Adler-Olsen wastes no time in hurling readers right into the action, with a suspenseful opening that portends a very bad outcome. Then the story cuts to Carl Mørck, the Danish detective whose laziness belies a sharp mind, receiving the file on a twenty-year-old double homicide that by all appearances is solved, with the confessed murderer in prison. It soon becomes apparent that the murders involved several other players still at large, including a homeless woman named Kimmie who's elusive and dangerous. Mørck and his trusty assistant Assad decide to reinvestigate, and come face to face with people who would kill again to keep their secrets safe.
The story is structured so that readers know who the bad guys are early on. The draw is in rooting for Mørck and Assad to figure things out, and make the smug sociopaths pay for their crimes, perhaps in violent, painful ways. Adler-Olsen does make one of the gang surprisingly sympathetic, and it's one of the author's strengths—showing the humanity in even the vilest of people.
He's also adept at injecting humor into a grim tale, like Mørck's observation that another character's "boozy breath was day-old, but of quality origin." Assad continues to be a delightful sidekick who keeps revealing hints of a more sinister side. Each Department Q book is self-contained, but Adler-Olsen knows how to tease with serial details that will keep readers showing up for more.
Nerd verdict: Make Absent present on your reading list