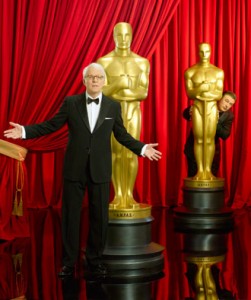 By now, you've heard the Oscar noms (you haven't? click here) and have probably dissected them with your friends, but I'll throw in my two cents anyway and then get to the script giveaway.
The nominees were mostly predictable so my excitement was muted (it was also wayyy early when nominations were announced), and the few surprises were not happy ones. Maggie Gyllenhaal for Crazy Heart? Someone needs to explain that to me. No way was she better than Melanie Laurent's subtly seething performance in Inglourious Basterds or Marion Cotillard's wife whose heart is breaking in Nine.
And I liked The Blind Side, mostly (only?) because of Sandra Bullock's performance, so I'm okay with her nomination, but the movie has no business being in the best picture race. Neither does A Serious Man, which HAS NO ENDING! Why have the Coen brothers decided it's okay to put their characters through all sorts of travails and then resolve nothing? They did that with No Country for Old Men and again with Serious Man. I am done with their films for now.
OK, rant over, let's get to the giveaway. First of all—it's open to international readers. I will e-mail a script from one of this year's Oscar-nominated films to everyone who can get 3 people to subscribe via e-mail to this site (if you're already a subscriber, you only have to get 2 others). If you can get 6 people, I'll e-mail you 2 scripts. I don't spam or give out the list to anyone.
After they subscribe, just send me their e-mail addresses so I know which ones to give you credit for, then tell me which script(s) you want. There's no time limit to this giveaway.
Available screenplays:
Avatar by James Cameron
Crazy Heart by Scott Cooper
An Education by Nick Hornby
The Fantastic Mr. Fox by Wes Anderson & Noah Baumbach
The Hurt Locker by Mark Boal
Inglourious Basterds by Quentin Tarantino
Invictus by Anthony Peckham
Precious: Based on the Novel Push by Sapphire by Geoffrey Fletcher
A Serious Man by Joel & Ethan Coen
Up in the Air by Jason Reitman

The White Ribbon by Michael Haneke
What did you think of the Oscar nominations? Who will you be rooting for on March 7?