This post was written by new contributing writer Jason Matthews, who will be covering American Idol all season. No bad outfit, note, or attitude will be safe from his insightful commentary.—PCN
American Idol is finally in America's hands again, and not a moment too soon. After six long, long weeks of who-cares sob stories, atrocious auditions, and unsatisfying filler judges (we miss you Paula!), we get to watch people actually perform and start picking the next American Idol.
But before we begin, it's important to note the following:
I could watch Ryan say "This is American Idol" on an hourly basis until I am an old person. Such is the joy and drama he brings to his intros. There isn't a better professional working in television today.
If having Ellen on the show means we have to sit through skits of Simon molesting the daytime talk queen, well then I am a-ok with it!
Kara has never looked better in her life. She needs to always have a front poof and teased ponytail. Always.
Randy does not know the definition of the phrase "give advice."
Simon thinks a girl will win this year. I want to agree, but after watching them perform for the first time, my confidence is shaken.
All right, let's pick us a pop star!  Here are reviews of each performer, in order of best to worst.
Michelle Delamor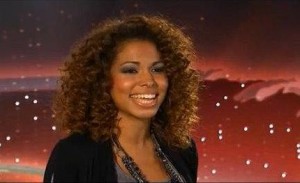 Of all the soundalikes tonight, and by "all" I mean ALL of them, Michelle was the best and came closest to sounding as good as the original (Alicia Keyes on "Fallin' "). That counts for something.  She has great control, knows how to rock an arrangement, and is style-hot like fire. Big fan of her diva arm swings. She's the only one going for that diva spot, which has always been dicey (no diva has ever won OR made it to the Top 2), but she's seasoned enough to make a big, long run on the show.
Katie Stevens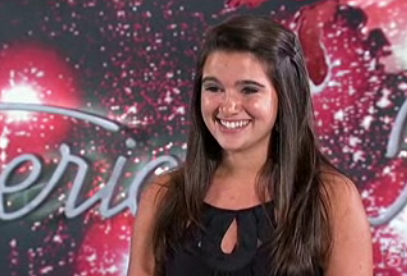 If this were Disney Idol, we could just crown her right now and call it a day. Katie would start recording immediately, and the Mouse House would politely thank Demi Lovato and Selena Gomez for their hard work, then boot them out of the Magic Kingdom. But this is not Disneyland, it's American Idol, and Stevens's faux-Aguilera voice, recital outfit style and mature song choices are going to tire. Quickly. She got the pimp slot tonight, so you know she's fine, but there is trouble on the horizon.
Crystal Bowersox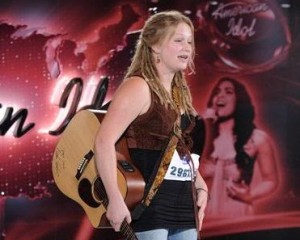 When Simon is right, he is the rightist right that ever righted. He is incapable of left. Crystal may be the best musician of the group, but we're not looking for 52nd street subway buskers. We're looking for the next great pop star; that's the reason we are here. Playing the harmonica is all well and good, but this is a singing competition. Also, if you're gonna choose to do Alanis but not sing "You Learn," you can't be trusted to entertain this fine country.
Didi Benami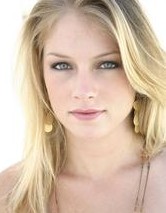 I am biased here, because I have fallen into utterly helpless hard love with her, but I will try to be objective. Didi has nice control, is technically proficient, and happens to be delightful to watch. But she's too precious with her talent and Simon was right—the song choice and performance were indulgent. Despite my passion for D-Bens, I don't know that I can listen to her roll through the indie-rock chic genre for four months. She's one or two Regina Spektor songs away from becoming the spokesperson for a Lillith Fair revival.
Katelyn Epperly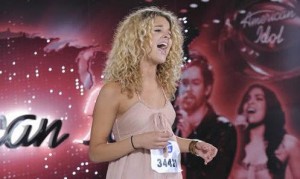 The first thing I thought when she started singing: In. Just in. Her voice is a VOICE. Great raspy quality, nice tone; she is a very confident talent, which is nice to see so early on in the competition. What was most shocking about her time on stage, though, was Randy giving her truly insightful criticism (about her focus on tone over flash). Who knew Randy could even form coherent, grammatically correct sentences with the English language, let alone speak intelligently about the art of music?
Lilly Scott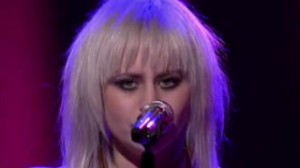 Don't we already have a Fiona Apple, who is a better singer and doesn't have Grandma hair? Let me pose this to you: Who will buy her album? What demo does she appeal to? What radio station will her first single play on? I get that she has a distinct look and feel, I can appreciate that the judges find her "unique." But let me tell you "unique" doesn't always mean "good," especially in this case.
Siobhan Magnus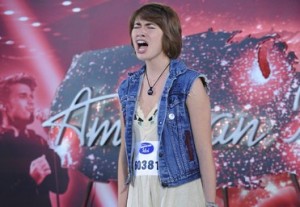 There is so much here to like, but even more to be confused by. What look is she going for, exactly?  Why was she wearing flip flops? Does she really believe being the quirky girl will get her past six other girls? She has undeniable vocal skills but she has no idea how  to adapt them situationally.  "Wicked Game" is haunting and interesting, yes, but it's also ragged and dirty; grimy, even. Siobhan's version was too clean, too sterile. I would bet she has never seen the music video for this song.
Janell Wheeler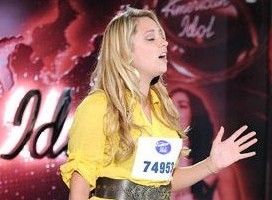 Let's say a bunch of sad facts in a row: out of tune for the whole performance, the back-up singers blew her off the stage, the song was too big for her, and she had ZERO control of her nerves. Since she's not going the Britney route (hot girl singing cheesy pop music), she needs to convince us she has presence and authority. After tonight, I don't think anyone's gonna buy it.
Ashley Rodriguez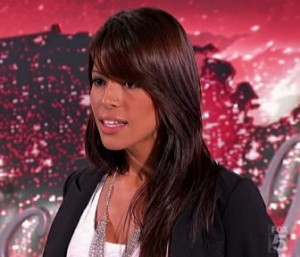 If you had asked me before tonight who I thought would be the next American Idol, sight unseen, I would have said Ashley Rodriguez. Perfect look, good voice, gorgeous, fun to watch. But based on her first performance, I would be surprised if she made the Top 12. Her voice was alternately flat and sharp, she was jittery and unpolished. Simon said it best—Ashley was clumsy. Clumsy can be charming (see: Vaughn, Haeley), but not in A-Idol-Rod's case.
Haeley Vaughn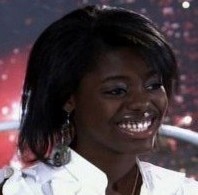 Was she slurring her words during the song? It didn't sound like she completed any of her phrasing.  And girl was screechy. Saved by the Bell-level of screech. The melody and key transitions were amateur hour, the guitar was distracting, and the song choice was deplorable. The Beatles? On Night One? Really, 16 year-old Haeley? REALLY?! That's the type of precociousness that gets you muted.
Paige Miles
Don't we already have a Jill Scott? Also, who was this person? I've watched her performance twice and still wouldn't be able to pick her out of a lineup. Was she just put through so she could get kicked off in Top 24 and insure that other, better girls would be safe? I suppose there are worse reasons to be on the show. For a week, anyway.
Lacey Brown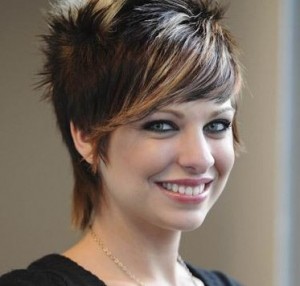 If she survives this week, it will be because the entire world, and all of Earth, love that song. "Landslide" is practically a national treasure but she did it no justice. A catastrophically bad arrangement, made worse by her poor phrasing, slow delivery, and her inability to hit the low notes.  But hey, at least she got to be the first person Randy called "pitchy" this season; that counts for something. Sadly, it's the only thing she can count on, because she is going HOME.
Who do you think should get sent home this week? And could Ryan be more awesome and professional? The second question is rhetorical, obvs, but please take a minute to answer the first one in the comments below.