I know, I know, everyone's doing Oscar predictions so what makes mine special, right? Well, I didn't say they were, but I slogged through all the 10 best picture nominees (the Coens are going to PAY for Serious Man) so I'll be darned if I don't have my say. And last year I only got 2 or 3 wrong, though admittedly I guessed wildly when it came to the shorts.
So, here are who I think will win and who it should be: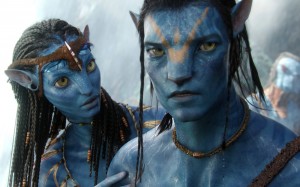 Best Picture: Will win—Avatar, should win—Up in the Air, which has waaayy better story and acting. I hated Avatar and fell asleep three times.
Best Actor: Will win—Jeff Bridges, should win—George Clooney. The Dude is cool and has always done solid work, but this is not supposed to be a career award. Clooney's performance was more layered and difficult than he made it look.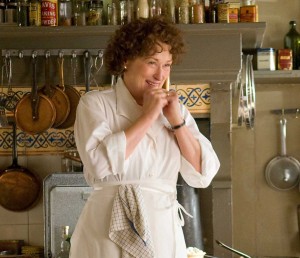 Best Actress: Will and should—Meryl Streep. Few years ago, everyone thought Julie Christie would win for Away from Her because she swept all pre-Oscar awards. But I chose Marion Cotillard's performance in La Vie en Rose because the latter was clearly superior when you compared the two and Cotillard ended up prevailing. So I'm gonna trust that Academy voters watched their screeners and saw that Streep is the obvious winner here.
Best Supporting Actor: Will and should—Christoph Waltz. This is a done deal, an indisputably stunning performance.
Best Supporting Actress: Will and should—Mo'Nique. No argument here, either. Same reason as above.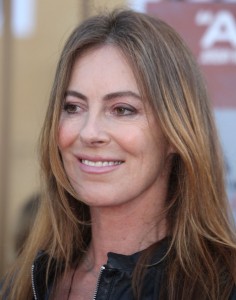 Best Director: Will win—Kathryn Bigelow. Should—Jason Reitman. I'll be fine with Bigelow's win because she kicks ass but Reitman made the better, more emotionally resonant movie.
Best Original Screenplay: Will win—The Hurt Locker. Should win—Up. Carl, Russell, Ellie, and company were complex, fully drawn characters, while Hurt's script didn't explain why James was such a war junkie. He had no character arc and remained unchanged from beginning to end.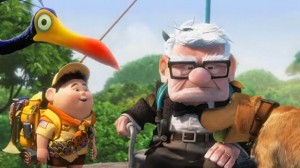 Best Animated Feature: Will and should—Up. I am so broken-recordy right now.
Best Foreign Language Film: Will and should win—The Secret in Their Eyes. I like crime dramas.
Best Adapted Screenplay: Will and should—Up in the Air.
Best Score: Will and should—Up. The only score I can still hum.
Best Song: Will win—"The Weary Kind" from Crazy Heart. Should win—who the hell knows? I don't know any of the other songs except "Take It All," which was performed amazingly well by Marion Cotillard in Nine but I can't really remember it.
Best Visual Effects: Will and should—Avatar. Boring movie but it sure was pretty.
Best Art Direction: Will and should—Avatar. See above reason.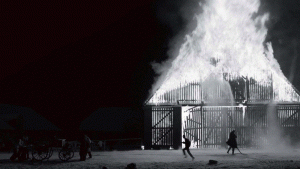 Best Cinematography: Will win—Avatar. Should win—The White Ribbon. It was shot on color film and converted into black and white. The result is stunning and atmospheric.
Best Makeup: Will and should—Star Trek. Eric Bana was almost unrecognizable.
Best Costume: Will and should—Young Victoria. Historical costume dramas featuring royal subjects often take this category.
Best Editing: Will and should—The Hurt Locker. The tight editing had me holding my breath at times.
Best Sound Editing: Will win—Avatar. Should win—The Hurt Locker. The silent moments were just as tense and effective as when the explosions went off.
Best Sound Mixing: Will and should win—Avatar. Whatever. I'm bored with this category.
Best Documentary Feature: Will win—The Cove. Should? I don't know and am not even going to pretend I've seen or heard of the others. Which leads me to wild guesses for the remaining categories…
Best Documentary Short: The Last Truck sounds topical.
Best Animated Short: A Matter of Loaf and Death. The title's clever, and it's a Wallace & Gromit adventure! Nick Park has already won four Oscars for previous W&G shorts; no reason to stop now.
Best Live Action Short: The New Tenants. Why not?
I'll also predict that Penelope Cruz will wear something stunning, some audience members will give Jeff Bridges a standing ovation when he wins, and Alec Baldwin will be funnier than Steve Martin as co-host.
Now, it's your turn. Who do you think will and should win? How much money do you have riding on this?