Last night, the hubster and I played that game I've featured here a couple times, where one person throws out a random, ordinary word and the other tells whatever story/memory that word triggers. (This is based on something Elizabeth Gilbert wrote about doing with her lover Felipe in her book, Committed.)
The word my husband gave me was "fence." Here's my story.
When I was a kid living in Saigon (I don't know why I always reach way back to childhood memories), my bedroom window overlooked the neighbor's backyard. Every afternoon, my mother made me go to my room to take a nap, but instead of doing so, I'd spy on the people next door. Not all Rear Window-y with binocs or anything; more like killing time until I could go downstairs and say I'd slept.
Usually, the only thing I ever saw was the old lady next door taking her nap in the backyard hammock. What amused me was she'd wake up with diamond-shaped etchings on one side of her face from the hammock pattern. It made her look like she'd been standing for a long time with her face pressed up against a chain-link fence. I started referring to her as "fence-face lady"—though never to her face—because I didn't know her name.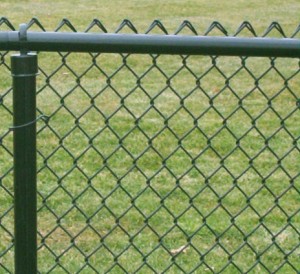 One day, after she awoke, she abruptly pulled down her elastic-waist black pajama pants and urinated right there in the yard. (No wonder her grass was always so green.) Seeing the same criss-cross indentations on her rear, I yelped, "Oh no! She has a fence butt, too!" From that moment on, she became fence-butt lady.
I'm not trying to be crude or cute with this story. I honestly still think of her when I hear the word "fence." I wonder if she got out of Viet Nam after the war, though I'm quite sure she didn't because most of the older people I knew chose to stay. I can only hope she didn't end up behind a different kind of fence.
So, what/who do you think of when you hear "fence"? Have you ever been in a Turkish prison?