As announced earlier this week, Daniel Craig is confirmed as Mikael Blomkvist in David Fincher's version of The Girl with the Dragon Tattoo and the two sequels in Stieg Larsson's Millenium trilogy. I whooped for joy at this news because I think there's no better choice for Blomkvist. Craig has the intelligence to portray the journalist and the sex appeal to convince us Blomkvist is a ladies' man.
But now the focus turns towards the casting of Lisbeth Salander, which is more crucial to the success of the franchise. According to numerous sources, Fincher has narrowed his choices to the following four actresses:
Sarah Snook
Sophie Lowe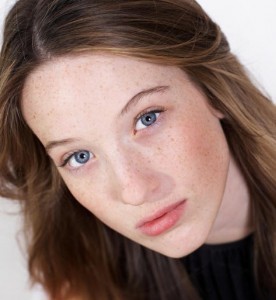 I'm excited that three out of four are foreigners—Snook and Lowe are Australians, Leydoux is French—and all are unknown here. When I watch the movie I'll want to see only Lisbeth up there, not thinking, "Oh, that's Ellen Page /Natalie Portman/Carey Mulligan in punk makeup."
What do you think? Do you want an unknown or more established actress as Lisbeth? Judging only from their photos, do any of these give off a Lisbeth vibe to you? How do you feel about Craig as Blomkvist?