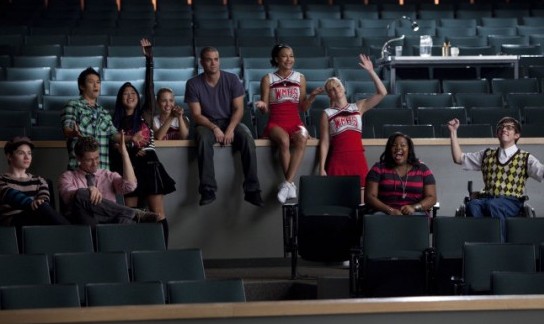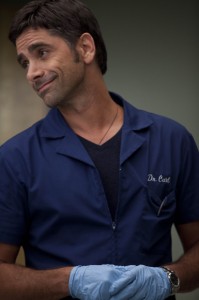 Glee returns next week but in the meantime, a couple of fun tidbits have emerged. You may have heard, as this article on E!'s website says, Tina's hooking up with "Other Asian" Mike Chang this season. I think Artie had his chance with her so I'm glad she's moving on. Hopefully, this means Harry Shum Jr. will get more lines.
Here's also a look at John Stamos as Dr. Carl, Emma's new boyfriend. He'll make his first appearance in the second episode, "Britney/Brittany," airing September 28.
Music-wise, you can hear the cast singing Jay-Z and Alicia Keys's "Empire State of Mind" below. What do you think? Looking forward to Glee's return?
Photos: Adam Rose/FOX