Morning Glory (opening Nov. 10) stars Rachel McAdams, Harrison Ford and Diane Keaton; was written by Aline Brosh McKenna, screenwriter of The Devil Wears Prada; and directed by Roger Michell, who helmed Venus and Notting Hill. One of the producers is J.J. Abrams. It's a complete mystery to me, then, why a movie this full of talent can be so inferior.
McAdams stars as Becky Fuller, the super ambitious producer of a last-place morning talk show who's determined to keep it from cancellation by hiring respected newsman Mike Pomeroy (Ford) to co-host with former beauty queen Colleen Peck (Keaton). Trouble is, the two can barely stand each other. Pomeroy doesn't want to be there—the gig is a contractual obligation—while Colleen resents his arrogance. Becky pulls out all the stops for ratings, including putting her hapless weatherman through death-defying stunts so viewers can laugh at his screams. Meanwhile, another producer (Patrick Wilson) is mooning over her but Becky wonders if she can commit to the relationship and her job, especially since the cranky Pomeroy requires around-the-clock maintenance. It's the veteran newsman, though, who finally teaches her a few lessons about life and love.
One of the most annoying things about this movie is how poor McAdams, an extremely charismatic actress, has to crank Becky's neurotic, hyper energy up to eleven in every scene. She's running, running, running everywhere and talks so fast, it's exhausting to watch her. It doesn't really make sense why she runs so much. Becky comes across as a type-A personality, someone who's detail-oriented and organized, at least in her professional life. And yet the harried running implies she's always late for appointments (including an important job interview), like a slacker who overslept or an assistant who forgot to fetch the coffee. Maybe the thinking was if McAdams just kept moving, no one would notice the plot holes.
The actress should be given credit, though, for still managing to infuse Becky with charm; it's impossible to bear her ill will when she flashes her warm eyes and disarming smile. If this role had been played by, say, Katherine Heigl, I would've chugged Drano to end my misery.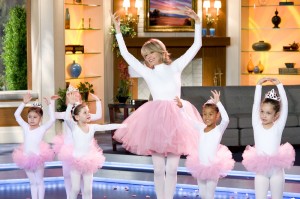 Less successful than McAdams are Keaton and Ford as the bickering anchors, though it's hardly their fault. Colleen isn't developed enough as a character for viewers to care much about (though Keaton does look like she was enjoying herself) while Pomeroy seems to deserve his reputation as "the third worst person in the world." Ford probably wanted a departure from his dramatic, heroic personas when he agreed to play a jerk in a comedy but ironically, he's much funnier as Han Solo and Indiana Jones. Though I could sympathize with Pomeroy's reason for disgruntlement and his disdain for "fluffy" segments after a long career in hard news, the character's meanness sucked joy out of many scenes, and not in an amusing way like Miranda's bitchiness in Prada. It's a little meta that Ford seemed to be doing weighty dramatic acting while everyone else was putting on lighter fare.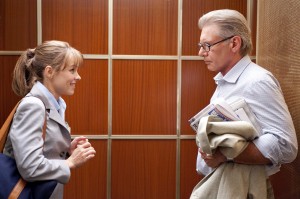 Morning Glory doesn't quite work as a romantic comedy, either. Wilson, a Tony-nominated actor, is reduced to little more than beefcake as Becky's ultra-patient boyfriend. Their scenes feel contrived and we're not sure why Adam took a liking to Becky in the first place; their initial encounter involves her having an embarrassing fangirl moment when she runs into Pomeroy in an elevator. In fact, McAdams has more chemistry with Ford, though in a strictly platonic way. We root more for Pomeroy and Becky's relationship to work out because it has a better chance at making her happy in the long run.
Nerd verdict: Morning not so glorious
Photos: Paramount Pictures