Welcome to day two of my nerdypalooza (here are days one, three, and four).
Today's headliners are:
*
Megan Abbott—Megan is an Edgar-winning author of six novels, including the recently released The End of Everything, which has been garnering raves everywhere. She has a PhD from New York University in English and American Literature, and would happily sign your leg with a Sharpie if you ask her.
*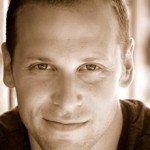 Gregg Hurwitz—Gregg has written eleven thrillers, the first of which he sold straight out of college. He has a BA from Harvard and a master's in Shakespearean Tragedy from Trinity College at the University of Oxford. He also writes for Marvel Comics, likes to Google "unicorn pocket watch" in his spare time, and admires women's athletic shoes.
*
Sophie Littlefield—Sophie writes the Stella Hardesty mystery series, the first of which won her an Anthony Award for Best First Novel. She's also the author of the Aftertime dystopian series featuring Cass Dollar, and the YA series about Hailey Tarbell that has a second installment, titled Unforsaken, coming out October 11. Sophie will kick you with high heels on if you badmouth Jason Statham, and do not get between her and her kettle-cooked chips, either.
*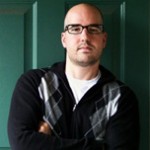 Todd Ritter—In addition to writing crime novels, Todd has been a journalist for over fifteen years, currently at New Jersey's The Star-Ledger. His second Kat Campbell mystery, Bad Moon, will be out October 11 and has already received starred reviews from Kirkus and Library Journal. Todd wishes someone would make a reality TV show about sister wives who are hoarders, and he will not hesitate to cut people to get more legroom on planes.
*
Meg Gardiner—Meg is the Edgar-winning author of the Evan Delaney and Jo Beckett series. She holds both an undergraduate and law school degree from Stanford. Stephen King is a fan of her work so you know she's badass. She's been suspected of bank robbery and fought seagulls for hamburgers, and she would hurl herself out of moving vehicles for the love of Foo Fighters.
The stories:
A. First, there are so many [nerdy moments] to choose from. There's the time I fought my way through a rowdy crowd at the London Planetarium to get a seat for a lecture by two theoretical physicists. (First row for Michio Kaku and John Barrow. Woo!) And there's my visit to a Star Trek exhibition, where I wore a Captain Kirk shirt. (I was outnerded by a friend who wore Ferengi ears.) But the nerdiest thing I ever did was to read a 500-page reference book in 90 minutes. In a car, on the way to Hollywood. I got a crazy headache from cramming my brain with trivia at 65 mph. But a couple of hours later I also got the correct response when Alex Trebek said, "Australia was originally called 'Terra Incognita Australis,' meaning this." I hit the buzzer and said, "What is 'Unknown Southern Land?'" I won three times.
B. I have read every single annotation in The Annotated Lolita. Twice. And just recalling it makes me think it's time to do it again!
C. When I was in high school, I waitressed at a Howard Johnson's. Some shifts were slower than others, and occasionally I got stuck with one of the dead shifts—weeknights after the dinner hour. We were not allowed to read on the job, and sometimes entire hours would pass with no new customers. To relieve the staggering boredom, I'd take a paper place mat and calculate square roots on the back. The trick was to start with a big number that looked like it might be a prime or at least have few divisors. Something like—say—723,591,117. I'd just pick a number that seemed it might be in the ballpark and give it a try, doing the math with my waitress pencil, then try again and again, narrowing in on the answer until I'd calculated it out to as many decimal points as the remainder of my shift allowed.
D. I am an incurable Disney geek who decided to go to Bouchercon in San Francisco only because I knew The Walt Disney Family Museum was there. I went and it was incredible. The museum, I mean. Although Bouchercon was fun, too.
E. I have a keyboard that I love. It's REALLY clackety so it's a lot like writing on a typewriter. In fact, when I'm pounding away, I feel like I'm building something. After six novels, it finally gave out. When I went to order another, I discovered that it had been discontinued and its parent company shut down. After driving to about ten stores, I realized that all the new keyboards are very quiet. I can't write on a quiet keyboard. I thought my career might be over. I fretted. I stayed up nights. I paced. Then I got determined. After a series of investigative calls, I found myself connected to the night security guard in charge of the warehouse of the former company (which now stored the electronic goods of a new Silicon Valley company). When I offered to Western Union him a goodly amount for weekend beer, he said he'd go on the hunt for me in the dark recesses of the warehouse. Lo and behold, in the back, hidden beneath a tarp, he found a mound of my beloved keyboards. So I bought forty of them. I have them stacked all around my office, like backup security blankets.
Who said what? Leave guesses in the comments and you could win some of
these books
. Or just play for fun! If you need more info, visit the authors' websites.