We've arrived at day four of Nerdycon, with more crime authors sharing spectacularly nerdy moments. Think you know them from their work? Well, you may never have seen them like this.
Today's panelists: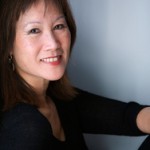 *Tess Gerritsen—Tess is the internationally bestselling author known for her medical thrillers and the Rizzoli & Isles series that inspired the hit TV show. She's won a Nero and a Rita Award, her favorite word is "cocktails," and she was once almost arrested by hospital security while doing research.
*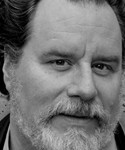 Jonathan Hayes—Jonathan's series, starting with Precious Blood, is about burnt-out New York City medical examiner Edward Jenner. Jonathan is also an M.E. and forensic pathologist in NYC but finds his work rewarding and has lectured all over the world, including for the FBI in Quantico. He collects Victorian taxidermy, has been cursed with black magic, and believes the greatest gift of all is "irredeemably filthy friends."
*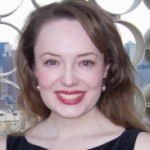 Hilary Davidson—Hilary won an Anthony and a Crimespree Award earlier this month for her debut novel, The Damage Done. Her short stories have appeared in numerous publications, including Ellery Queen Mystery Magazine and Beat to a Pulp. She might have a thing for feet because her stories often include foot fetishes and high heels doing kinky things.
*

Duane Swierczynski—Duane recently won both an Anthony and a Crimespree Award for his novel Expiration Date. He's also the author of the Charlie Hardie trilogy—the second installment, Hell & Gone, comes out October 31—which is so addictive, there was a secret operation to steal his laptop during Bouchercon. This was terminated when he threatened to turn one of the operatives into an explosive device.
*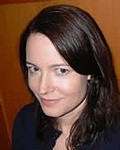 Lisa Lutz—Lisa writes the Spellman mysteries, about private investigator Izzy Spellman and her adventures working for her eccentric family's PI firm. Lisa also co-wrote with David Hayward a standalone, Heads You Lose, released earlier this year. She actually has worked for a private detective agency, and hopes to play a subway thug before she dies.
The anecdotes:
A. Back in high school, whenever I wrote a horror story, I'd spend a lot of time coming up with fake blurbs to include at the beginning. Usually self-deprecating things like:
"Neatly typed."—Kirkus
"… [good]…"—New York Times
"If you've ever wondered how to regrout your sink by yourself, this is the book for you. Concise, helpful, and full of lively illustrations…this may become a permanent addition to your workshop bookshelf."—Bob Villa's This Old House magazine
"Not to get ad hominem about it, but [this author] sucks."—Creative Sex Drive magazine
That way, when friends would read the story and then tell me, "Man, this sucked," I could point to the blurbs and reply: "Well, I warned you!"
B. Taught myself to read basic Egyptian hieroglyphs.
C. I wasn't always this effortlessly cool. For a while there, in fact, I really struggled. Probably the low point came when I went to see DEVO on their Duty Now for the Future tour. I got my mother to draw an Atomic Future Man logo on my T-shirt, wore a white lab coat and weird maroon wrestling-type headgear outfitted with a brassy metal mesh visor. I can't for the life of me remember why I thought this would be a good thing, but I wore it with pride all night. This was after my dog collar-and-"EAT FLAMING DEATH!!!" T-shirt days, and well after my All White Clothing phase.
D. Growing up I was completely obsessed with Marlon Brando. Wrote numerous unsent letters to him. I had to get the tone just right and always failed. I was certain that we were going to become close friends. When he died I got several condolence calls.
E. Looking back at my elementary school years, I'd like to think I was quirky. Seeing photos of myself from that time makes me understand why other kids thought I was weird. What eleven-year-old adds a long, floral-print chiffon scarf to her T-shirt-and-shorts combo? Me, apparently. When I was fourteen, I discovered the joys of secondhand clothes and vintage shopping. By then, I was going to school with kids who were as nerdy as me. We thought it cool to recite lines from Monty Python. Our idea of a decadent night out was to go to the revue cinema that played The Rocky Horror Picture Show every weekend. In other words, I was in my element. I felt free to experiment, and I did.
My parents, much to their credit, never once said, "You're wearing that?" when I went out. They had rules—I wasn't allowed to wear makeup until I was fifteen—but they accepted my experiments with lace tights and sweatshirt dresses and shiny belts and bowler hats as par for the course. They knew I was a nerd, but I was a happy nerd. As I write this, I realize that I've never told them how much I appreciated that. Thanks, Mom & Dad!
Put on your guessing caps! This is the final batch of authors' nerdy stories (click to read them from days one, two, and three). Check out authors' sites if you're flummoxed, then leave answers in the comments. You need to get only one right to be entered in the giveaway. Come back tomorrow for all the answers, and a "Before They Were Authors" slide show featuring pictures of some of the participants!