Last week I got several votes to make this a regular feature, so I'll once again feature the opening passages of three upcoming books to see a) which ones you would read based on the intro alone, and b) if you can guess what the books are about. I try to select openers with something dynamic going on, and these fit the bill.
The Yard by Alex Grecian, Putnam, out May 29
London, 1889.

Nobody noticed when Inspector Christian Little of Scotland Yard disappeared, and nobody was looking for him when he was found. A black steamer trunk appeared at Euston Square Station sometime during the night and remained unnoticed until early afternoon of the following day. The porter discovered it after the one o'clock train had departed, and he opened the trunk when it proved too heavy for him to lift.

He immediately sent a boy to find the police.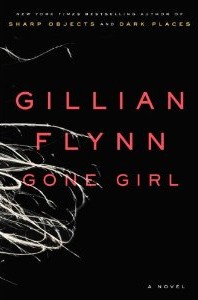 Gone Girl by Gillian Flynn, Crown, June 5
NICK DUNNE

THE DAY OF

When I think of my wife, I always think of her head. The shape of it, to begin with. The very first time I saw her, it was the back of the heard I saw, and there was something lovely about it, the angles of it. Like a shiny, hard corn kernel or a riverbed fossil. She had what the Victorians would call a finely shaped head. You could imagine the skull quite easily.

I'd know her head anywhere.

And what's inside it. I think of that, too: her mind. Her brain, all those coils, and her thoughts shuttling through those coils like fast, frantic centipedes. Like a child, I picture opening her skull, unspooling her brain and sifting through it, trying to catch and pin down her thoughts. What are you thinking, Amy?
Cop to Corpse by Peter Lovesey, Soho Crime, June 12
Hero to zero.

Cop to corpse.

One minute PC Harry Tasker is strolling up Walcot Street, Bath, on foot patrol. The next he is shot through the head. No scream, no struggle, no last words. He is picked off, felled, dead.

The shooting activates an alarm over one of the shops nearby, an ear-splitting ring certain to wake everyone.
Which ones have your attention?
Happy Friday!