Time for another sampling of opening passages from the books in my TBR pile, a regular Friday feature here at PCN. As some of you know, I go straight to the first page of the ARCs I receive before reading any accompanying press materials because the book itself needs to draw me in. If it's a long description of weather or scenery, I'm usually done with it before I even start.
Here are this week's openers for your perusal: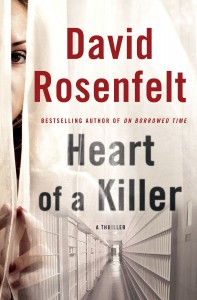 Heart of a Killer by David Rosenfelt, Minotaur, out now
Prologue

Detective John Novack knew something was wrong even before he stepped in the blood. Though he was a fourteen-year veteran of the force, in this instance his sense of foreboding did not come from an instinct finely honed by experience, nor was it a result of piecing clues together. The voice on the 911 call, as played back to him while he drove to the scene, had said it all.

"I killed Charlie Harrison."
The Little Red Guard by Wenguang Huang, Riverhead, out now
At the age of nine, I slept next to a coffin that Father had made for Grandma's seventy-third birthday. He forbade us from calling it a "coffin" and insisted that we refer to it as shou mu, which means something like "longevity wood." To me, it seemed a strange name for the box in which we'd bury Grandma, but it served a practical purpose. It was less spooky to share my room with a "longevity wood" than with a big black coffin.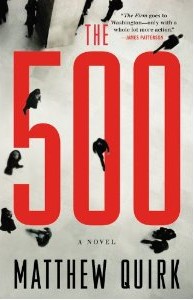 The 500 by Matthew Quirk, Reagan Arthur Books, out June 5
Prologue

Miroslav and Aleksandar filled the front seats of the Range Rover across the street. They wore their customary diplomatic uniforms—dark Brionis tailored close—but the two Serbs looked angrier than usual. Aleksandar lifted his right hand high enough to flash me a glint of his Sig Sauer. A master of subtlety, that Alex. I wasn't particularly worried about the two bruisers sitting up front, however. The worst thing they could do was kill me, and right now that looked like one of my better options.
Which one(s) struck your fancy? Where do you think these books go from here?
Happy Friday and happy reading!