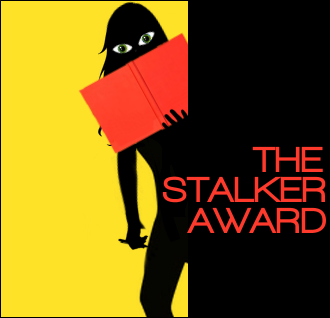 Happy Tuesday after a long weekend! Hope you're all well rested, sun-kissed, loaded up on burgers and potato salad, and caught up on your reading. Me, I'm still pasty, but I did manage to ingest a healthy amount of ice cream. In this heat, I consider it a survival technique.
I also snapped out of my sedentary stupor long enough to tally up the nominees for this year's Stalker Awards, given to crime novels and authors readers are obsessed about. Nominations were submitted by genre lovers at large over the last two weeks.
The poll will be open for one week, so you can now vote for one winner in each category until June 5, midnight PST. I'll reveal the results soon thereafter.
My profuse thanks to all who took time to submit nominations and/or spread the word. I hope you see some of your favorites on the ballot!
*Voting has ended. Winners will be revealed next week. Thanks for stopping by!*
[SURVEYS 2]
Nominated covers: