It's been a hard, sleep-deprived week, so I thought I'd do a fun post today. First Impressions should return next week if I get some books with strong openers.
Every year for the past three years, I've published a list of 10 nerdy hot celebs as a response to Maxim's Hot 100 list, which focuses only on physical perfection. The magazine released its selections a couple weeks ago, so it's about time I got mine out.
The men chosen here are sexy for being incredibly good at playing goofy or awkward. You can have your Magic Mike beefcake; I'd rather watch these guys in action.
1. Benedict Cumberbatch. He not only manages to bring Sherlock Holmes into the twenty-first century, he makes the detective's antisocial behavior highly entertaining, leaving fans panting for more.
2. Jean Dujardin. Yes, he has leading-man looks and played a movie star in his Oscar-winning role in The Artist, but George Valentin was also a giant ham, mugging for his audiences and doing tricks with his dog, Uggie. The actor himself is also committed to being silly, as he cameos on Saturday Night Live and "auditions" for these villain roles after winning his big prize.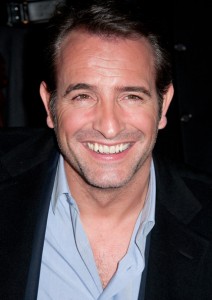 3. James Marsden. The actor has shown glimpses of buffoonery before as the prince in Enchanted, but lately he's been holding his own against Tina Fey on 30 Rock as Liz Lemon's hapless boyfriend Criss. Criss looked like yet another loser at first, but Marsden imbues him with such joy and sweetness that his cluelessness is forgiven. Now I hope he and Liz last for a while, and maybe even have a "plant."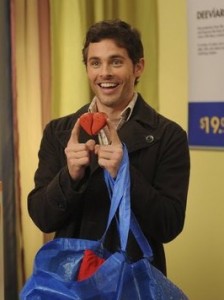 4. Josh Hopkins. Though he regularly popped up on different drama series, he never left any traction in my consciousness until he showed up on Cougar Town as Grayson. When his character started singing silly songs (many of which the actor says he wrote himself), sometimes accompanying himself on a ukulele, I sat up and paid attention. And realized he's hot.
5. Matthew Lewis. He played Neville Longbottom, Harry Potter's awkward, chubby friend, for most of his childhood, and made me cry in the final movie. But when he showed up at the premieres, I realized the little nerdy boy was all grown up.
6. Blake Shelton. He acts reasonably normal as a coach on The Voice, but his goofball side gets unleashed in his crazy Twitter feed, which is filled with "drunk" tweets and TMI about the inner workings of his privates. Sometimes he goes too far, but his unapologetic wackiness gets him nerdy hotness points.
7. Michael Fassbender. He, uh, was kind of nerdy as Carl Jung in A Dangerous Method. Is that reaching a bit? OK, fine, he's not nerdy at all, but dang it, I wanted to put him on this list, and it's my blog, so there.
8. Max Greenfield. When we first met his character Schmidt on New Girl, any hotness he had was strictly in his mind. There's a reason his roommates have a douche-bag jar, to which Schmidt seems to contribute the most money. But Greenfield has managed to somehow make Schmidt insecure and sweet beneath the DB exterior, and more importantly, he regularly makes me laugh.
9. Jon Hamm. Yes, he made my very first Nerdy Hot List three years ago, but he has risen to such new heights of ridiculousness recently, I had to put him back on here. Did you see his shirtless, saxophone-playing, hair-weave-wearing cameo in Saturday Night Live's 100th digital short? Or his ignorant actor playing a black character in a vintage skit on 30 Rock? He is SO stupid in that. How about his Italian singing in the opening skit of the recent SNL finale, which he did not host? (Mick Jagger did.) The man takes such delight from playing fools, I might as well induct him into the Nerdy Hot List Hall of Fame.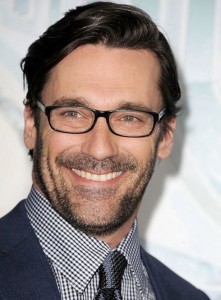 I got to number 10 and realized I didn't have one more, so I thought I'd open it up to you—who should complete this list??