Today sees the return of my featuring three openers from new or upcoming books for you to determine which make(s) you want to keep reading. Intros with long descriptions of weather and/or scenery are immediately disqualified.
This week's selections: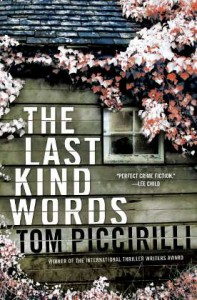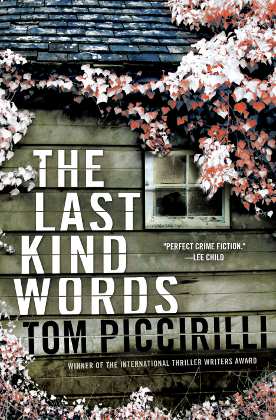 The Last Kind Words by Tom Piccirilli, Bantam, available now
I'd come five years and two thousand miles to stand in the rain while they prepared my brother for his own murder.

He had two weeks to go before they strapped him down and injected poison into his heart. I knew Collie would be divided about it, the way he was divided about everything. A part of him would look forward to stepping off the big ledge. He'd been looking over it his whole life in one way or another.
I moved this book up my TBR pile based on this tweet from Piccirilli last week: "I knocked down a cripple, threw the book at his head, and took $25 out of his wallet. #howtosell" If he can entertain me with fewer than 140 characters, what can he do with a whole book?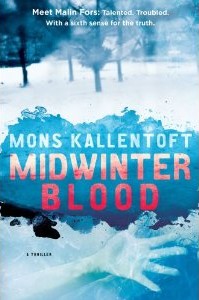 Midwinter Blood by Mons Kallentoft, Emily Bestler Books/Atria, available now
Prologue

Östergötland, Tuesday, January 31

In the darkness.

Don't hit me. Do you hear me? Leave me alone.

No, no, let me in. Apples, the scent of apples. I can almost taste them.

Don't leave me standing here, in the cold and wet. The wind feels like nails that tear at my hands, my face, until there is no frosted skin, no flesh, no fat left on my bones, my skull.

Haven't you noticed I'm gone? You couldn't care less, really, could you?
What the hell is going on here? I'm intrigued.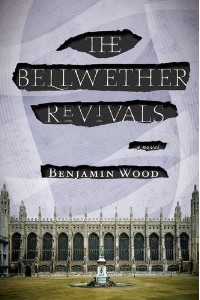 The Bellwether Revivals by Benjamin Wood, Viking, available now
PRELUDE

June 2003

They heard the caterwaul of sirens, and saw the dust rising underneath the ambulance wheels at the far end of the driveway, and soon the darkening garden was a wash of flashing blue lights. It only seemed real when they told the paramedics where to find the bodies. There was one upstairs on the top floor, they said, another in the organ house, and one more at the foot of the garden—the riverbank in a nest of flattened rushes, with the cold water lapping against his feet. When the paramedics asked for his name, they said it was Eden. Eden Bellwether.
What do you think? Any of these pique your interest?