It's that time again, when I share a little bit about my life, using sentences that have to be completed with titles of books read in the current year. This is based on a post I saw 3 years go at Reactions to Reading.
I always make up the sentences before I peruse my list of books to avoid tailoring them to my titles. My favorite genre is crime fiction so the results are usually a little nutty, but that's part of the fun.
So, with books read in 2012 (they could have been published any year), here's my life report this year: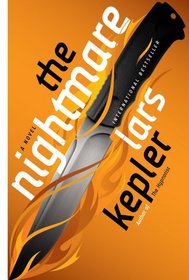 Every Monday I look/feel like: The Nightmare (Lars Kepler)
Last time I went to a doctor/therapist was because: False Negative (Joseph Koenig)
Last meal I ate was: Let's Pretend This Never Happened (Jenny Lawson)
My savings account is: Bleed for Me (Michael Robotham)
When a creepy guy/girl asks for my number, I: Never Tell (Alafair Burke)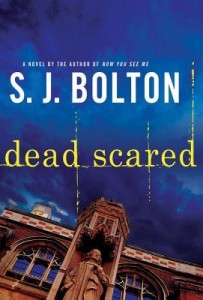 Ignorant politicians make me: Dead Scared (S. J. Bolton)
Some people need to spend more time: (in) The Facility (Simon Lelic)
My memoir could be titled: Lunatics (Dave Barry and Alan Zweibel)
If I could have, I would've told my teenage self: What Comes Next (John Katzenbach)
In five years I hope I am: Leader of the Pack (David Rosenfelt)
Your turn! Either post your sentences in the comments, or link to them on your own blog and I'll check them out. Have fun!
Click here for last year's version.