Since we had a long weekend, Mr. PCN and I decided to run away from civilization and the noisy neighbors with their chainsaws and leaf blowers and constantly barking dogs.
We rented a cabin in the mountains near Big Bear Lake, where it was blissfully quiet. It was too windy and choppy on the water for kayaking so we took a tandem bike around the lake. The air was crisp, the temp about 40 degrees, and this was our view.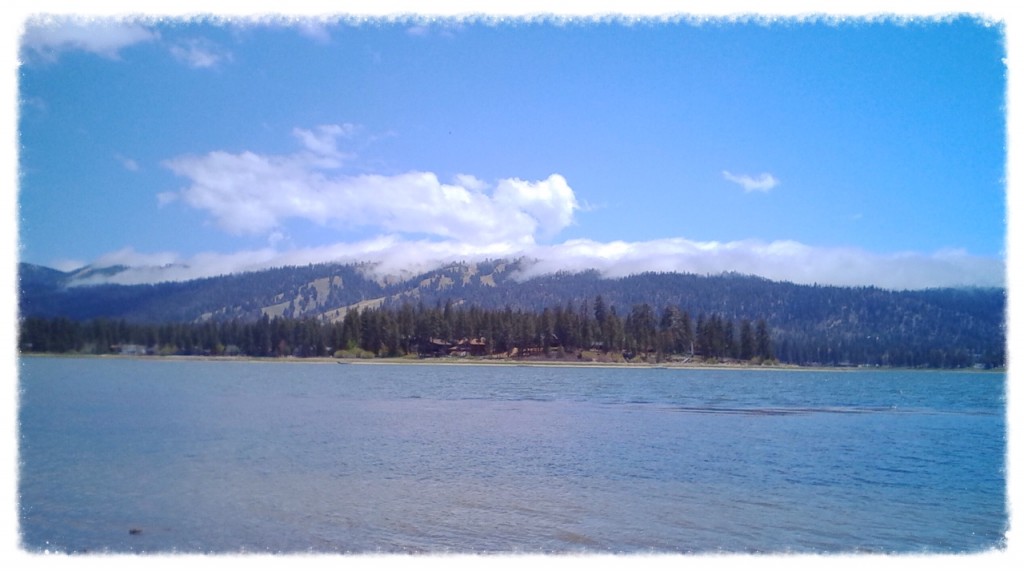 After we had lunch, we came back to the cabin and built a fire. That's a jacuzzi tub to the left.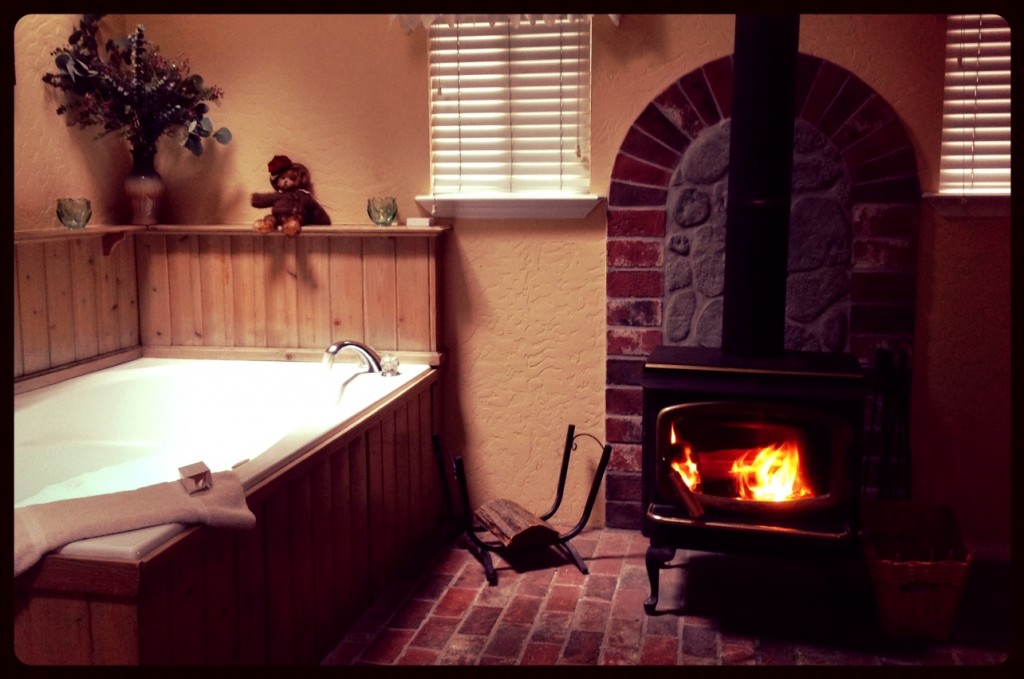 The cabin also had a private deck, where I'd take my coffee in the morning…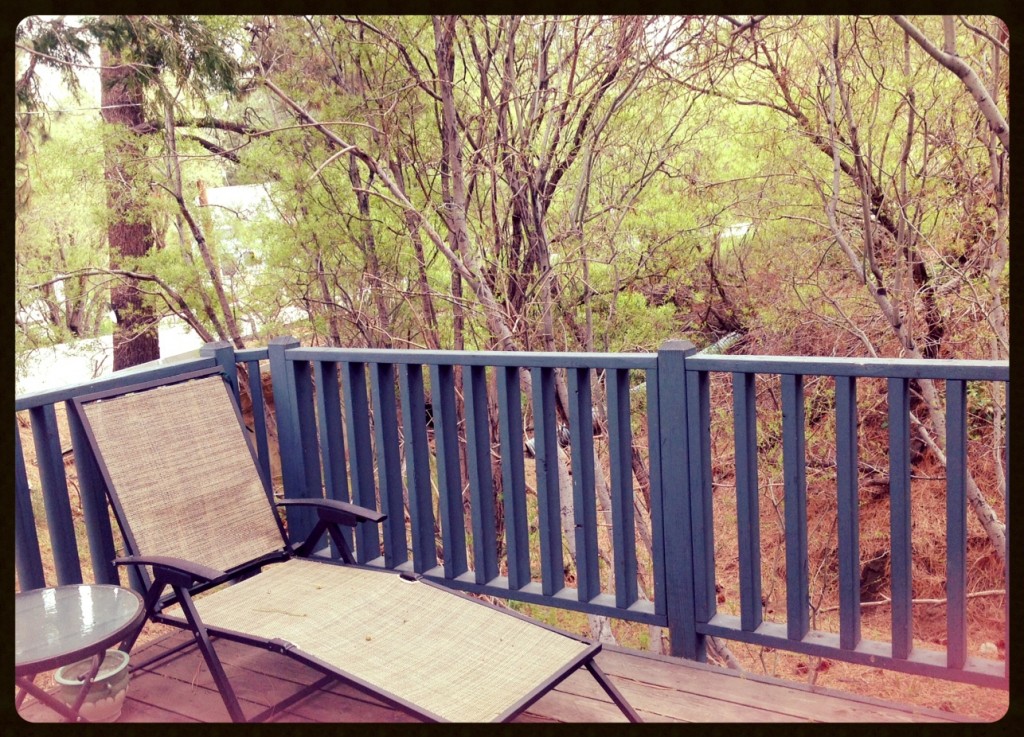 …but it was cozier to stay inside by the fire and dig into my stack of books. I brought 3, was able to finish the top 2 (reviews to come), and have started the third.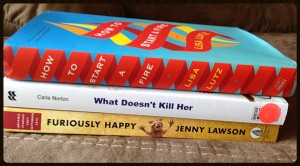 And that's about all I did on my spring vacation. How was your weekend? What did you read or watch?