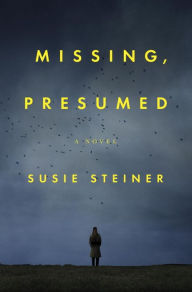 Beautiful Cambridge grad student Edith Hind goes missing, leaving behind her belongings, including her passport and phone. There's also blood at her home, and the door wide is open.
Investigating Edith's disappearance, Cambridgeshire Detective Sergeant Manon Bradshaw and Detective Constable Davy Walker are dismayed to discover Edith's father has ties to the royal family, which means extra media coverage and pressure to find Edith quickly. But as days and weeks pass without credible clues, and the police uncover surprising details about Edith's life, they wonder if the "high-risk misper" case is actually one of murder.
It's not hard to guess the outcome of the mystery, and the pacing lags in chapters from the point of view of Edith's mother, Miriam. She's sympathetic but her grief is static.
The strengths of Susie Steiner's Missing, Presumed lie in getting to know the detectives. Thirty-nine-year-old Manon is juggling her career with Internet dating, and her experiences with the men she goes out with are amusing. Some of Manon's behavior toward potential love matches is cringe-worthy, but it's understandable because underlying it all is her longing to connect with someone and have a child.
Kindhearted, unflappable Davy seems content with his girlfriend, whom everyone dislikes, but as the story progresses, Davy ponders whether or not being nice all the time truly makes him happy. These characters feel like old friends, which is good because readers will get to see them again in future series installments.
This review originally appeared in Shelf Awareness for Readers and is reprinted here with permission.