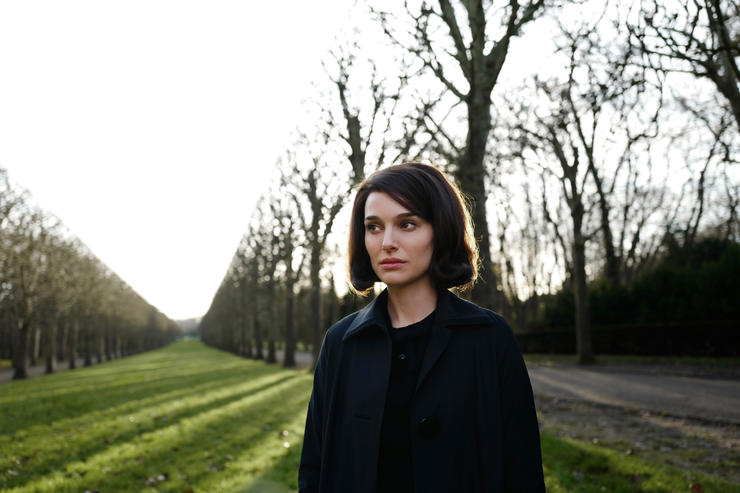 Jackie Kennedy is such an iconic figure, what hasn't already been said about her? Well, Pablo Larraín's Jackie tries to give us a different portrait of her by imagining how she was in the private moments immediately following President Kennedy's assassination.
The framing device is Mrs. Kennedy sitting down to an interview with a Life magazine reporter played by Billy Crudup. (The journalist is unnamed in the movie but is supposedly based on Theodore White.) The agreement is that she'd have final approval of the article.
Thus, we see Jackie chain-smoking through it all, saying whatever she wants no matter how raw, knowing she could strike it later.
What results is a glimpse of a coarser (but only a little) side behind the perfect facade of one of the classiest, most revered women in US history. In Natalie Portman's hands, the private Jackie is someone who's both more fragile and steelier than her public image.
Initially it's a bit jarring to see Portman doing the finishing-school mannerisms and talking in Jackie's polite breathy voice; I saw a famous actress doing an impression of someone even more famous. I started wondering if a lesser known actress would've been able to disappear more into the part.
But as Portman delves deeper, showing the pressures on a woman needing to grieve but also having to be a mother to two young children while planning a funeral worthy of her presidential husband, she displays mettle and emotional layers, for which the actress will likely get an Oscar nomination.
Other well-known actors show up to play real people, most notably Peter Sarsgaard as Bobby Kennedy. The actor is fine but is too old (he's 45 to RFK's 38 at the time) and doesn't look at all like Bobby so he's a curious choice. Crudup mostly just sits opposite Portman looking frustrated because the journalist can't include the juiciest tidbits in his article.
But Jackie isn't about anyone else except the titular person and the actress who plays her. I have no idea what our former first lady was really like, but seeing her as less than perfect doesn't tarnish her image. It makes her more human.
Photo: Fox Searchlight