School's out and summer has started, which means lazy days—or in my case, lazier days. I blame it on the heat. And laziness.
But there's one activity I'll always do a lot of and that's reading. The NSL contributors and I enjoy diving into pools of books to find the standouts each month.
Here are our favorites for June.
From Jen at Brown Dog Solutions:
Be Free or Die: The Amazing Story of Robert Smalls' Escape from Slavery to Union Hero by Cate Lineberry (St. Martin's Press, June 20)

There are many amazing African-American heroes whom we read and hear about in school, see memorialized around the country, and easily recognize by name. One who isn't quite as common but easily as exceptional is Robert Smalls, a South Carolina slave who stole a Confederate steamer and sailed it in the Union Navy forces.

Smalls' goal was to save his family, but he accomplished far more. Following his incredibly dangerous escape, Smalls went on to pilot vessels for the Union, raise funds for a community of freed slaves, own a business, learn to read, provide education for his children, and buy the South Carolina home he grew up in as a slave.

Lineberry's thorough research and obvious passion make this account of Smalls' life engaging and fascinating. As Americans, this is a story we should know as well as Fredrick Douglass' or Harriet Tubman's.

Unsub by Meg Gardiner (Dutton, June 27)

Caitlin Hendrix grew up surrounded by the case of the serial murderer dubbed The Prophet. Her father was the lead investigator for the Alameda Sheriff's Department.

The case was never solved but it ended her father's career as well as his marriage. That didn't prevent Caitlin from following her father's career path, though.

Twenty years after The Prophet disappeared, Caitlin is a making a name for herself in the narcotics division when she's summoned to a murder scene. The victim is found with a Mercury symbol, The Prophet's calling card.

Whether it was left by the actual killer, back after 20 years, or a copycat is unclear, but Homicide Sergeant Joe Guthrie knows the most important clues of the case are locked in the mind of former detective Mack Hendrix, and the only way to him is through Caitlin.

Based on the notorious unsolved case of San Francisco's Zodiac Killer, Unsub is a creepy, atmospheric, fast-paced thriller full of plot twists and suspense.
From Rory at Fourth Street Review:
Perennials by Mandy Berman (Random House, June 6)

Is there a better way to welcome summer than with a debut novel about summer camp? I don't think so.

I never went to summer camp, but I always, always wanted to, so perhaps a bit of my appreciation of Mandy Berman's Perennials is rooted in envy. Regardless, it's good.

Rachel and Fiona are campers—and later camp counselors—at Camp Marigold. They come from vastly different backgrounds but are best camp friends.

Told from multiple perspectives over the course of multiple summers, resembling linked short stories more than a novel, Fiona's and especially Rachel's stories are fleshed out in this coming-of-age novel. It's heartfelt and melancholy, awkward and bittersweet. It's not about action-packed summer hijinks, but rather a meditation on the benefits and burdens of friendship.

Berman is a talented writer, and I look forward to seeing what she writes next. In the meantime, Perennials is the perfect literary kickoff to summer.
From Lauren at Malcolm Avenue Review:
You'll Never Know, Dear by Hallie Ephron (William Morrow, June 6)

I did not want to read this book. The cover creeped me the hell out and I wanted to throw it on the "get rid of this book" pile as fast as possible. [Ed. note: she offered to send it to me.]

But duty called and I'm glad it did, because it's a super enjoyable read and not nearly as doll-creepy as I thought it would be.

Sorrel Woodham, dollmaker extraordinaire, has purchased a newspaper ad every year since her daughter Janey disappeared. The ad offers a reward for the return of the doll that was made by Miss Sorrel in Janey's likeness and taken along with her.

Forty years later, a response to the ad sends three generations of Woodham women on a mission to finally find out what happened to Janey. Ephron is a smart writer who keeps the plot engaging while avoiding the numerous pitfalls that can turn an amateur investigator story into an eye-roller. I tore through this traditional suspense mystery and recommend it as a great summer read.

Ash Falls by Warren Read (Ig Publishing, June 13)

In the beautifully written opening of Ash Falls, convict Ernie Luntz escapes into Washington mountains following the crash of his prison transport vehicle. As word of Ernie's run for the hills makes its way through his hometown of Ash Falls, Read unexpectedly turns his fantastic novel into something other than a prison escape story (not that there's anything wrong with that).

The reader is treated to interconnected stories from multiple third-person points of view, including that of Ernie's wife, son, and others impacted by the violence that sent Ernie away in the first place.

Read's language is beautiful and stark, with many passages that are repeat-read worthy. This debut novel is not to be missed by grit-lit fans.
From PCN: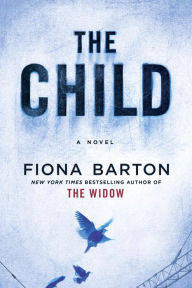 The Child by Fiona Barton (Berkley, June 27)
An infant's skeleton is found under the foundation of a building being demolished. The bones have been there for decades. Whose child was it and how did it get there?
Kate, a reporter, jumps on the story. Two other women, Emma and Angela, follow the case closely, with dread and for entirely different reasons, until the three women's paths converge in an emotional and satisfying way.
Barton (The Widow) makes loss and longing palpable, but she also shows what lies on the other side of grief is joy.
What's in your reading stack?