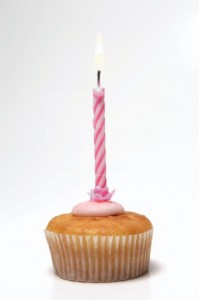 A year ago today, I woke up and decided I wanted to write a blog. Never mind that I'd never read a blog or had any idea how to start one. But due to some personal circumstances, I'd been cooped up in the house for a while and desperately needed a creative outlet.
So I researched blogging and, thanks to WordPress's super easy setup, published my first post within two hours. It felt like I'd given birth to something wonderful.
I went on to write more posts, happy in my space, oblivious to the fact I was supposed to be doing things like trying to drum up followers/subscribers, reading other blogs, leaving comments, etc. I'd only researched "How to start a blog," not "How to get people to read it."
Imagine how I felt, then, when I looked at my stats today and saw I've had over 178,000 hits in the past year. HUH?! Who put acid in my coffee?! I mean, most of my own family don't read my blog.
So I suspect I owe most of those hits to readers like you. To everyone who has left me a comment and encouraged me to keep writing, recommended or linked to my site, subscribe and/or follow on Twitter, guest-blogged, let me interview them by asking goofy questions, provided me with books and ARCs to review, and befriended me through this blog, I thank you deeply. You have expanded and enriched my life in profound ways. If you've been lurking and never left a comment, please de-lurk yourself, even if it's only for today, because I'd love to meet all my guests.
I'd like to show my appreciation by doing yet another giveaway (sick of all the free stuff yet?). But this one is different in that everyone is eligible, no matter where you are! Two winners can choose their own prize(s) from the ARCs and books I've received from generous publicists in the past year. Most titles are in new or fine condition and I think there's a nice variety. Click on them for more details.
Winners can pick 1 hardcover (HC) or 2 ARCs/paperbacks (PB) from the following list:
Now, how do you win? Share with me the nerdiest moment in your life so far and by this, I mean anything that might have been, um, awkward. Ever been caught with your zipper down during an interview? Happened to me. Ever been told on Halloween your costume was awesome while you were just wearing your regular clothes? Yup, me, too. Broccoli stuck in teeth all through a date? Check. That's right—we celebrate nerdiness here so drag those stories out of your mental closet, share them proudly and loudly, and you might win a prize for Nerdiest Moment!
I'll pick one winner with the funniest story and one runner-up. The winner gets the first choice of book(s). You do have to be a subscriber/Twitter follower to participate. Contest ends on Sunday, October 11, 5 p.m. PST. Winners will only be announced here and on Twitter; there will be no e-mail notification. If I don't hear back within 2 days, alternate winners will be chosen.
Now, let's get this nerd party started!