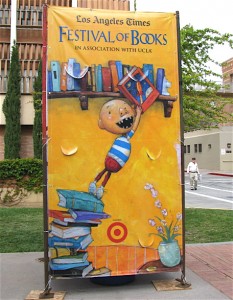 As promised, here's a slide show of the good times I had at the book festival. This was done in fun so please don't anyone sue me.
All kidding aside, I know how fortunate I am to have this festival in my backyard every year, even luckier that I have books to read. Thank you to the amazing authors and friends who made this weekend a memorable one for me.
(To read what I learned at the festival, click here. For Jen's detailed recap of "The Kingpins" panel, go here.)
Photos by Jen Forbus, le0pard13, Brett Battles and me, but mostly them.
[cincopa 10589867]