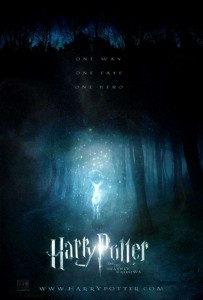 This year's summer flicks have been so underwhelming, I can't help fast forwarding to fall movies. Saw a few trailers in the past week that have me pretty excited. Any of these look good to you?
Harry Potter and the Death Hallows, Part 1 (November)
The other trailers for this movie left me feeling "meh." This new one, released today, is the first that makes the movie look epic and highstakesful. Will you see it in IMAX 3D?
Red (October)
Tell me this movie doesn't look funny and kick-ass at the same time. Can Helen Mirren be any more awesome? Throw her in with Bruce Willis, Morgan Freeman, John Malkovich and Mary-Louise Parker as a group of Retired and Extremely Dangerous ex-CIA agents and I'm there.
Conviction (October)
The buzz is that the third Annette Bening vs. Hilary Swank smackdown might occur at the Academy Awards next year, with Bening getting strong notices for The Kids Are All Right while Swank looks like Oscar bait in this true story about a woman who goes to law school just so she can get her wrongly convicted brother out of jail.
The American (September)
George Clooney plays an assassin in Italy doing one last assignment. I like Clooney and love Italian scenery so it's a safe bet I'll be checking out this one.
The Girl Who Kicked the Hornet's Nest (October)
The Girl Who Played with Fire is coming out in a couple weeks (as well as The Girl with the Dragon Tattoo on DVD) and I'm already looking forward to the final film in the trilogy. Lisbeth rules. Speaking of Lisbeth, have you read this Stieg Larsson parody by Nora Ephron from the New Yorker?