I'm still enjoying the slothfulness of this weekend so will keep this brief. Just wanted to post some pictures of the cool Harry Potter-themed Thanksgiving dinner I attended.
My amazingly gifted friend Mari hosts a themed dinner every year and this time she transformed her home into Hogwarts. She made the flying Harry herself.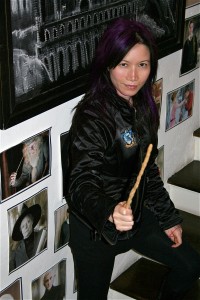 Guests had to come as a character from the series. Can you tell who I am? (The hair is a huge clue, though Poncho won't need it.) My breadstick wand was spicy delicious and I ate at least five. Hey, Harry had to try out a few, too, before he found the right wand.
Mari also had a scavenger hunt for us to find HP artifacts, including Hermione's Time-Turner, Neville's Remeberall, the locket Horcrux, Ravenclaw's Diadem, Tom Riddle's diary, etc. Of course I showed no mercy to the kids participating—I think it's condescending just to let them win—and came in first for most objects found. (I didn't keep them.)
The centerpiece of the evening, though, was this gorgeous table, set to look like the Great Hall. If you look carefully, you can see a miniature Dumbledore to the left and Hagrid's motorcycle in front of a Harry Potter Undesirable No. 1 poster in the center, shown in close up below.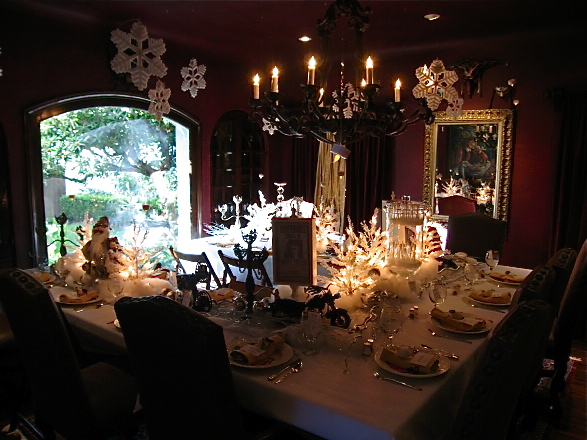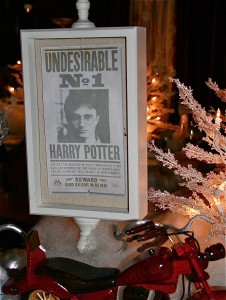 Check out the pensieve and the flying keys from Sorcerer's Stone.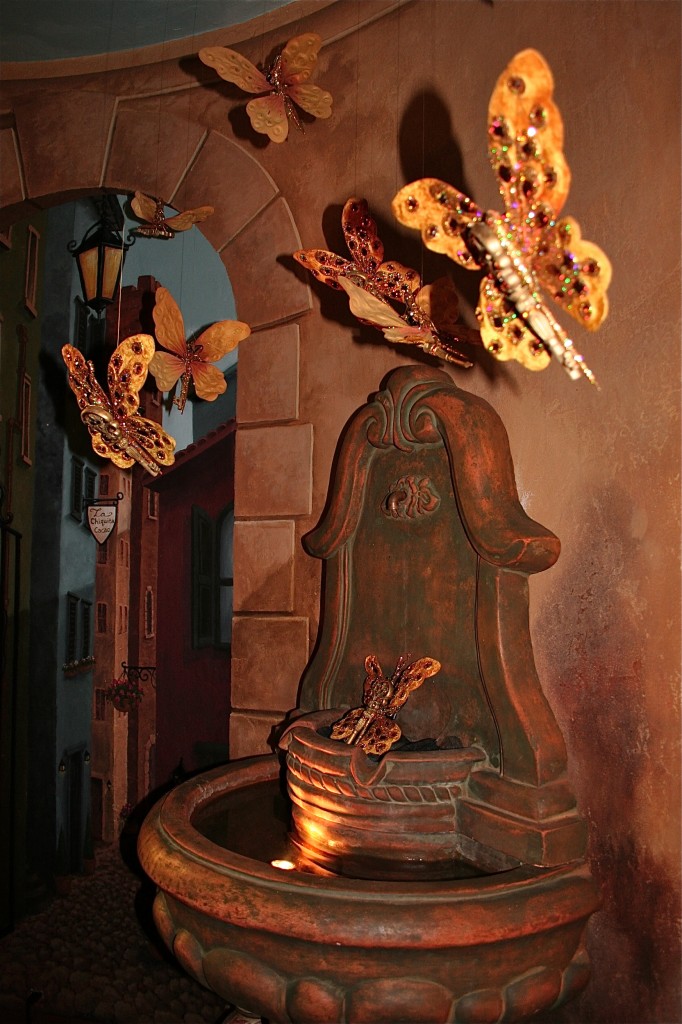 Here's a group photo. How many characters can you identify?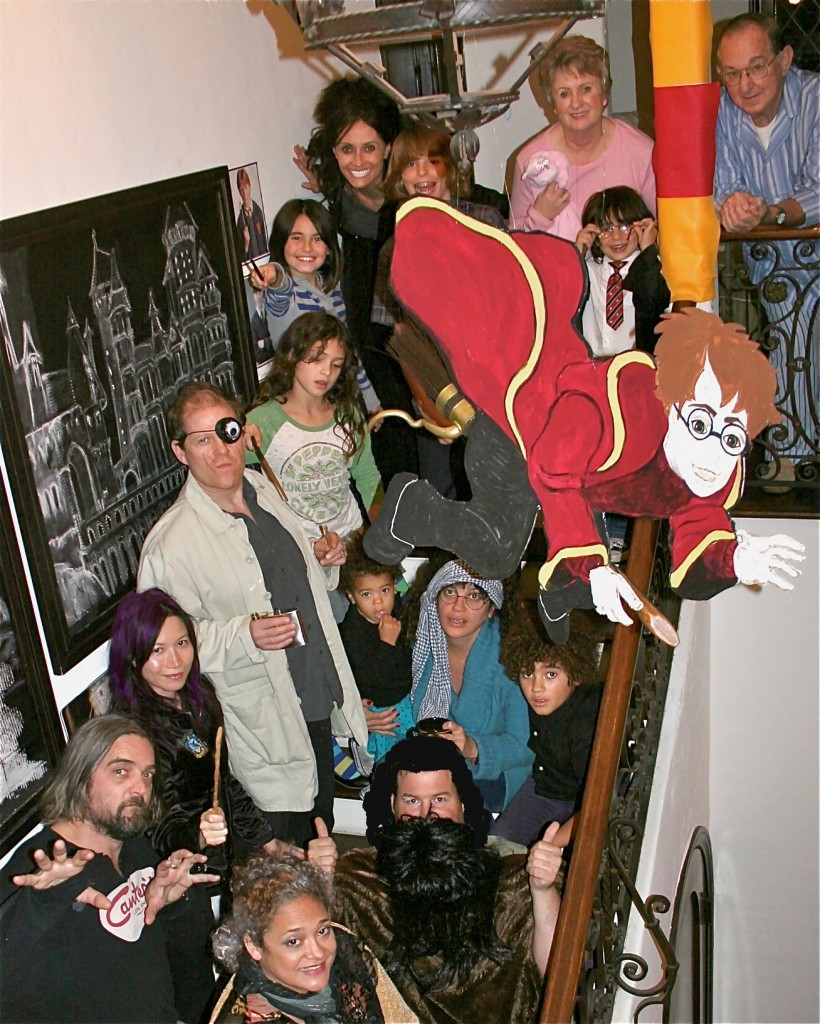 We all had an amazing time and owe a big thanks to Mari, who is as kind and generous as her character is evil.
If you celebrate it, how was your Thanksgiving? Hope you experienced some magic, too.