Yesterday was pub day for Robert Crais's The Sentry and the launch party was held at Diesel Bookstore in Santa Monica, CA. Of course I had to go because I heard there'd be food. Yes, I cleared a whole tray of potatoes and some chocolate thingies but that's not the best part.
There was a great turnout (I stood in line for about 17 hours to get my book signed), with many familiar faces in the crowd. Authors Gregg Hurwitz, Brett Battles and Gerald Petievich were there, so were my friends Debbie and Laurie, blogger extraordinaire Michael (le0pard13) with his son A., and Crais's website manager/creator of the newsletters, Carol T. I also got to meet Steve, the nice man who let Crais go to the bathroom in his house while Crais was shooting his Sentry video down in Venice. Steve said I'm welcome to use his toilet, too. Score!
Crais shared rave reviews for his novel and a few fan letters (someone who's a regular here was quoted—you'll see when you attend his Belmont signing!) before reading a couple of passages and signing books. I won't give away spoilers; you'll just have to make one of his appearances if he's in your city to experience all the fun.
Meanwhile, I'll leave you with some photos:
I'm standing on tiptoes here, with one leg swinging in mid-air:
And what a difference a year makes. Last year when I showed up, I got this reaction from Crais: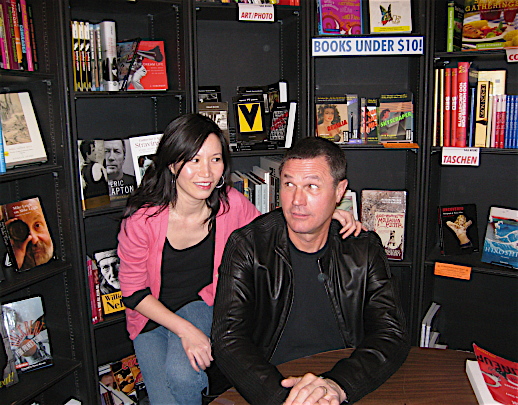 This year, I got this: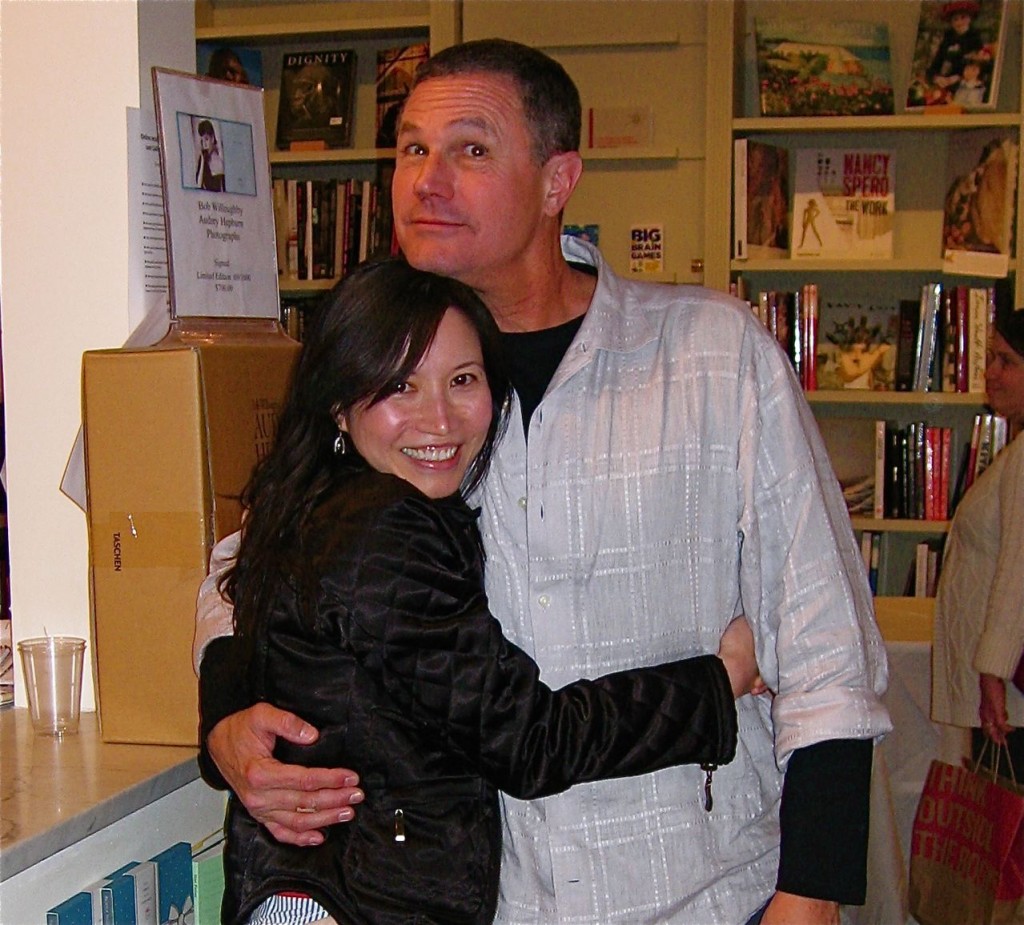 For the win!