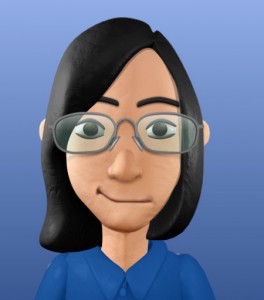 Last week saw the release of the book version of It Gets Better, the outreach project spearheaded by Dan Savage and Terry Miller as a reaction to news of bullied youths killing themselves. Many of the stories target LGBT (gay, lesbian, bisexual, transgendered) teens but the message that life gets better beyond adolescence is the same for anyone who's ever been bullied. That includes me.
I was picked on for being different, one of the few Asian kids in my school and an undersized one. In seventh grade, I weighed only about 10 ounces more than a newborn. I wore glasses, spoke with an accent, and was no good in sports. I was called names I didn't understand and the kids laughed at my clothes.
One kid, Tom, would wait until I got my lunch after standing in the cafeteria line for a while and he'd come over and just take it away from me. There was no attempt at being sneaky; he would grab the tray right out of my hand. "What are you going to do about it?" he'd smirk. What, indeed. He was popular and bigger than I.
I was miserable, not to mention hungry. One day, after the lunch-snatching had gone on for about a week, I decided I wasn't going to take it anymore. When Tom came up to steal my lunch, I said loudly, "Why are you so mean to me?" Suddenly the cafeteria went still. All the chatting and clattering of silverware were suspended as eyes turned to us, but more to Tom, awaiting his response.
We stood there for a long moment, with me unsure if he'd pound me. Regardless, I really wanted an answer. But he didn't have one. He finally shrugged, said, "Fine, you can have your lunch back," and handed over my tray but not before licking several of my french fries first. He never bothered me again.
I had other incidents with other bullies but they all taught me that I have a voice—I just have to use it. There are many ways of speaking out and it pains me to think of bullied kids who feel they don't matter. Even more tragic are the ones who think it doesn't get better. Tom, the guy who tormented me? He apologized several years later on our high school graduation day and even became my friend afterward. He explained the bullying wasn't about me—he had his own issues. If only he'd spoken up about them.
Do you have a bullying story to share? Doesn't have to be firsthand experience; it can be something that happened to someone you know. I'd love to hear how it got better.