I never sign up for reading challenges because I'm pretty sure I will fail. Not that I'm afraid of failing (you should've seen me bowling last week!), but it stresses me out trying to keep up. And I want my reading to be enjoyable, not stressful.
That said, I thought I'd set a challenge for myself this month, since I know my habits and can set the bar as low as I'd like. I simply want to finish the January releases already in my TBR stack. Here's what I'm looking at: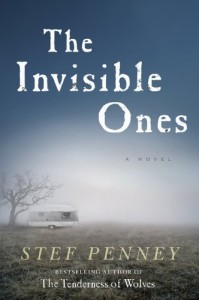 That looks like a reasonable list, don't you think? Just nine books, two a week and three one week. Oh, wait, I have to squeeze in a couple of February titles for Shelf Awareness—Lisa Gardner's Catch Me and Erin Kelly's The Dark Rose—since reviews are due a month in advance. And there are some December titles I want to finish: Taylor Stevens's The Innocent, Colin Cotterrill's Slash and Burn, and DC Brod's Getting Lucky. Plus, I received The Hunger Games for Christmas since my friend Lauren got fed up with my saying I still haven't read it. AAACKK! I'm stressed out already! Whose idea was this??
Do you have reading goals this month/year? What's at the top of your TBR stack?