May the Fourth be with you! You know I had to get that out of the way.
Now, for this week's First Impressions, let's add something new. After reading the following opening passages, leave a comment saying which ones would compel you to read more, but also guess where you think the stories are headed. I love seeing people's different interpretations, and how we pick up on different details. I don't have any idea what the real plots are because I've read only these openers, so we're all in this game together.
Here goes: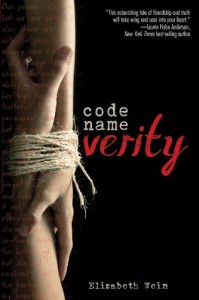 Code Name Verity by Elizabeth Wein, Hyperion, out May 15
I AM A COWARD.

I wanted to be heroic and I pretended I was. I have always been good at pretending. I spent the first twelve years of my life playing at the Battle of Stirling Bridge with my five big brothers—and even though I am a girl they let me be William Wallace, who is supposed to be one of our ancestors, because I did the most rousing battle speeches. God, I tried hard last week. My God, I tried. But now I know I am a coward. After the ridiculous deal I made with SS-Hauptsturmführer von Loewe, I know I am a coward. And I'm going to give you anything you ask, everything I can remember. Absolutely Every Last Detail.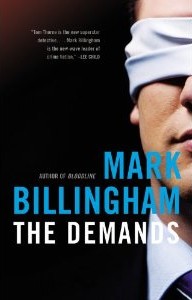 The Demands by Mark Billingham, Mulholland Books, June 12
Chewing gum and chocolate, maybe a bottle of water on those hen's teeth days when the sun was shining. A paper for the journey into work and half a minute of meaningless chat while she was waiting for her change.

Nothing there worth dying for.

Helen Weeks would tell herself much the same thing many times before it was over. In the hours spent staring at the small black hole from which death could emerge in less time than it took for her heart to beat. Or stop beating. In those slow-motion moments of terror that measured out each day and in the sleepless nights that followed. While the man who might kill her at any moment was shouting at himself just a few feet away, or crying in the next room.

It is not my time to die.

Or my baby's time to lose his mother…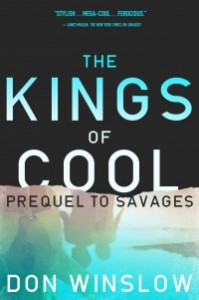 The Kings of Cool by Don Winslow, Simon & Schuster, June 19
[The numbers denote chapters.]

1.

Fuck me.

2. Laguna Beach, California

2005

Is what O is thinking as she sits between Chon and Ben on a bench at Main Beach and picks out potential mates for them.

"That one?" she asks, pointing at a classic BB (Basically Baywatch) strolling down the boardwalk.

Chon shakes his head.

A little dismissively, O thinks. Chon is pretty choosy for a guy who spends most of his time in Afghanistan or Iraq and doesn't see much in the way of anything outside cammies or a burqa.

Actually, she can see how the burqa thing could be pretty hot if you played it right.

Did, you know, the harem thing.

Yeah, no.
OK, have at 'em!