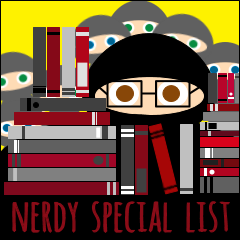 What is happening to February? It's more than half over?! Better post this month's Nerdy Special List, then.
Jen at Jen's Book Thoughts read two standout February releases:
Birthdays for the Dead (Harper Paperback, Feb. 19) is the new standalone from Stuart Macbride. Detective Ash Henderson is part of the task force trying to catch the Birthday Boy, a psychotic killer who is abducting girls just before their 13th birthday, torturing them to death, and then sending their parents birthday cards every year on the girl's birthday—cards that contain progressive pictures of the girl's torture. Henderson has a piece of information the rest of the team lacks, though. The Birthday Boy kidnapped and killed Henderson's daughter. This is a deliciously dark psychological thriller. Whether you've read Macbride before or not, if dark and haunting is your kind of thriller, Birthdays for the Dead is a must!

The Day Is Dark (St. Martin's Griffin, Feb. 26), by Icelandic crime fiction writer  Yrsa Sigurdardóttir, continues her  Thóra Gudmundsdóttir series. Thóra travels to Greenland to help investigate the disappearance of two men working on a mining research project. The local inhabitants believe the location of the project is cursed and the more Thóra investigates, the more the curse looks possible. The juxtaposition of science and myth makes this mystery thought-provoking and intriguing. The writing may seem clunky at times, but this may likely be due to the translation. The underlying story is complex and the supporting characters are as rich and developed as the protagonist herself.
Danielle at There's a Book has two recommendations as well, but in different categories:
Young Adult:

Out of the Easy by Ruta Sepetys (Philomel Books, Feb. 12) is the follow-up to her very successful debut novel, Between Shades of Gray, and she proves she's here to stay. Easy tells the story of Josie, a young girl trapped in New Orleans during the 1950s due to her mother's profession as a prostitute. Josie's determination to get out and make a life for herself is thwarted by the death of a visitor she can't seem to distance herself from. Out of the Easy is rich and full of all of the mystery you could hope for in a setting such as New Orleans. Despite this being a young adult novel, I could easily see adult readers falling in love with this world and Ruta Sepetys's brilliant storytelling yet again.

Picture Book:

Flora and the Flamingo by Molly Idle (Chronicle Books, Feb. 5) is one of the most beautiful and entertaining picture books created to date. Idle's illustrations, which include strategically placed flaps that lift, tell the story of an uncoordinated aspiring ballerina and a graceful flamingo who attempts to teach the little girl how to dance. It's a wordless picture book that captures the true meaning of grace, beauty, and friendship. Not only is it a favorite of my four-year-old daughter, but Flora and the Flamingo is quite possibly my favorite picture book to date.
PCN's recommendation: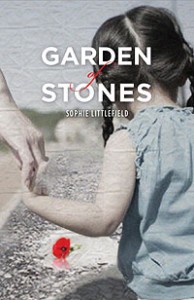 Since Tuesday, February 19, marks the 71st anniversary of the issuance of Executive Order 9066, which sent Japanese-Americans to internment camps during World War II, it seems fitting that this month's standout book for me was Sophie Littlefield's Garden of Stones (Harlequin MIRA, Feb. 26). It shredded me and left me wanting to weep for days. Jen asked me to mention that she also recommends this book.
The story begins with a killing in 1978, and Lucy Takeda is a suspect after a witness reports seeing her at the scene. The tale then travels back and forth between 1978 and the early 1940s, when a teenage Lucy and her beautiful mother, Miyako, are forced out of their Los Angeles home in the days following the Pearl Harbor attack and sent to Manzanar. Littlefield creates a sense of unrelenting dread as each day passes for Miyako and Lucy at the camp, with readers knowing the women are headed for experiences that would alter them forever, but feeling as helpless as the internees in doing anything about it.
Apparently, during the book's proposal stage, Littlefield's editor had to defend her qualification to write this book. The author, after thorough research, shows she's definitely up to the task, telling the story in a convincing narrative voice, giving us a glimpse of how innocent Japanese-Americans must have felt during an ugly time in US history.
Littlefield steers clear of being manipulative and sensational, depicting horror with subtlety, which is more effective because our imagination fills in the rest. There are heartbreaking details about daily life in the camp, with Miyako and Lucy striving for dignity and grace even in the most degrading conditions, but there's beauty, too, as represented by the titular object, and Lucy's seed of hope that grows no matter how many times others try to kill it.
What books have you enjoyed so far this month? Which February releases are you looking forward to?