Within the last year, I came across these covers:
This paperback of Lisa Unger's book came out in June 2012.
The same month, the cover below for Michael Robotham's new book, due October 2012, was revealed on his Facebook page.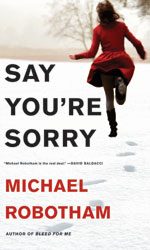 After I commented that it was similar to the Unger cover, I received an ARC of Sorry with the following cover (I am not claiming I instigated the change or had anything to do with it):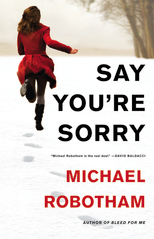 Looks like the image was reversed, and some minor changes were made, including one arm being tucked in. This version appeared on the finished book.
A couple months ago, I received the ARC below (the book came out Feb. 5). There in the background is the tucked-arm girl!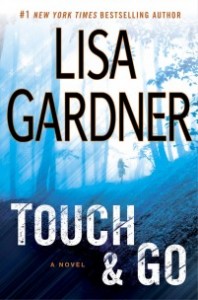 I don't know anything about cover design, but if the person who created the image of the girl receives payment for each usage, he/she is having a pretty good run. Maybe next time, the girl in red will be running toward us, or even upside down!