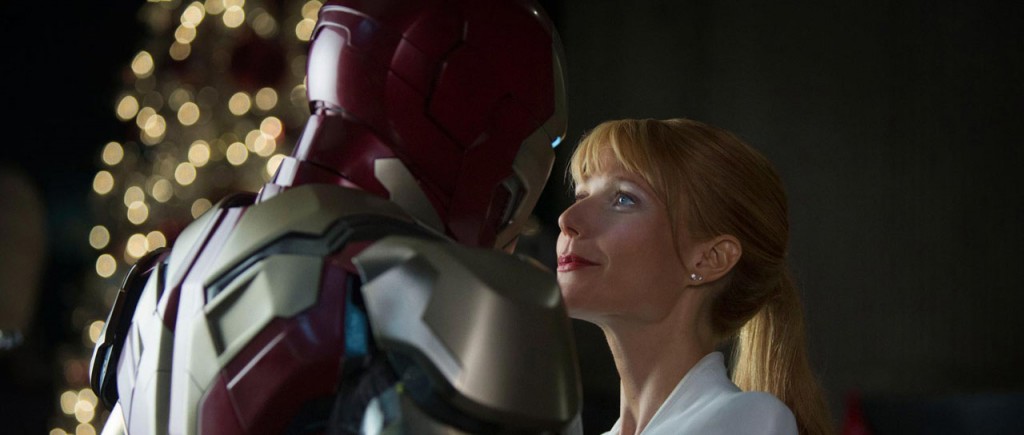 I went into this movie not knowing what to expect, since I really enjoyed the first one, but thought IM2 was too loud and chaotic. And this time Jon Favreau handed over directorial duties to Shane Black, who also cowrote the screenplay with Drew Pearce. Black is known for writing the Lethal Weapon movies, as well as the underrated The Long Kiss Goodnight and Kiss Kiss Bang Bang, a witty noir thriller in which Black directed Robert Downey Jr. in a comeback starring turn after the actor's stints in prison.
The two have another winner on their hands with this latest collaboration, a big summer blockbuster that showcases more of Tony Stark's humanity than the last installment.
The adventure starts in 1999 in Switzerland, where Tony meets a couple of brilliant scientists, Maya Hansen (Rebecca Hall) and Aldrich Killian (Guy Pearce). Killian tries to get Tony interested in his think tank, while Maya is experimenting with an idea called Extremis, or the rewiring of DNA that would enable a damaged body to do neat things like heal itself and regenerate new limbs.
These scientists come back to haunt Tony in the present, just as he's facing down a global villain called The Mandarin (Ben Kingsley), who Really Hates America, is killing innocents, and threatening to kill many more. The plot spins and twists from there so I won't say more about it.
I do want to mention, though, the writing and acting. As mentioned, Downey has to spend more time as just Tony in this one, which is a joy to watch because what grounds the franchise is his presence, not the flying iron suit. His chemistry with Gwyneth Paltrow as Pepper Potts was already evident in the previous movies, and Pepper is even more Tony's equal here.
Downey also has some great interaction with a child actor named Ty Simpkins, who impressively maintains verbal volleys with Downey without being too precocious.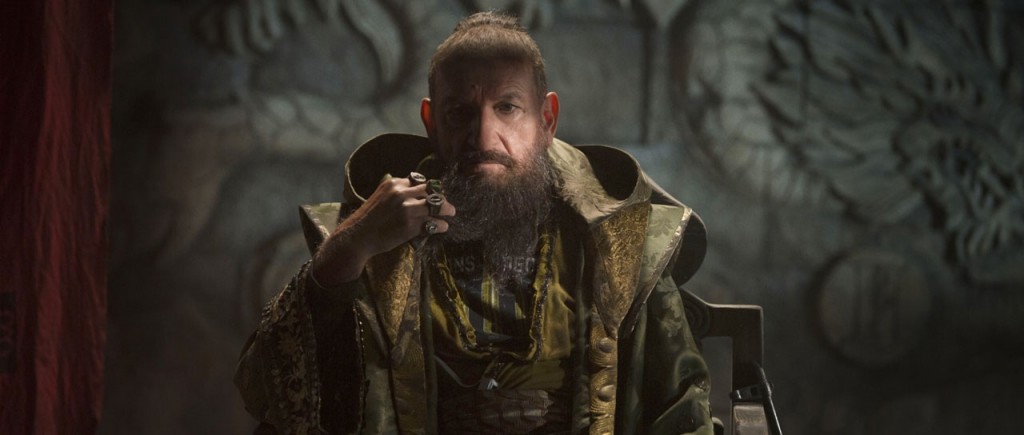 Can't reveal much about Kingsley's performance without possibly giving away spoilers, but the man sure seems to be having more fun than he's had in years on screen, and we are right there with him. And one of my favorite things about this movie is that the screenwriters gave even bit players funny one-liners and memorable moments.
But it all comes down to the central character. Yes, the movie has wowza action scenes involving the superhero, but we get to see a lot of the man who built him, and that beneath the glowing arc reactor is a beating human heart.
Nerd verdict: Bright and glowing Iron Man 3 
Photos: Marvel.com
P.S. Are you still here? Just checking to see whether you like hanging around until the very end of things, because like other Marvel movies, you should stay until after all the credits have rolled by.