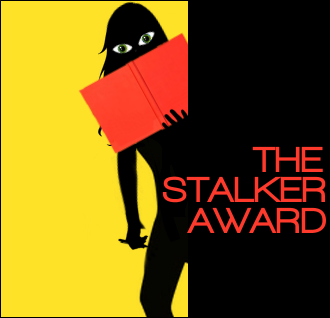 May is Mystery Month and June is International Crime Month so it's time to submit your nominations for the third annual Stalker Awards, given to crime novels you're obsessed with and the authors who write them. You can be obsessed with the authors, too, but please stay legal.
Anyone from anywhere can submit nominations and vote, as long as you're passionate about crime fiction. If you've ever seen the winners lists for different awards and thought, "Huh? Who picks these things?" let us know what you read and loved.
All nominees must've had a release or been released in the US in 2012 (original publication, not re-release, OK if it's a foreign title available for the first time in the US last year).
Fill out the form below, and submit before 9 p.m. PST on Thursday, May 30. Nominate three in each category, and rankings will count so place your absolute favorite first. Include titles and authors for all nominations, except for the final two categories, which are only about authors.
I'll announce nominees by the end of the month, at which time voting will begin. See last year's winners here.
Let the stalking begin!