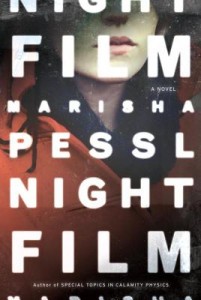 Just wanted to peek in on this Saturday to share a couple of things. I wrote about Marisha Pessl's Night Film over at Criminal Element, and included some choice lines from the book, which I also featured as my selection for the August Nerdy Special List.
I also wanted to mention that I got a really nice surprise yesterday, when Booklist featured Pop Culture Nerd as its Web Crush of the Week. I don't think anyone has ever had a crush on me before, so I'm not sure if I now have to take Booklist to the prom, or ask it to be my Valentine, but I'm tickled.
Many days I'm certain I'm just sitting here mumbling to myself, so if you're out there reading and listening, I thank you, and think you're pretty neat, too.