The SAG Awards may have a lower profile than the Golden Globes and the Oscars, but it's the most personal awards show for me because I get to vote for the winners.
This year I did well in the movie categories—4 of the 5 winners received my vote: Eddie Redmayne for best actor in The Theory of Everything (he is not an upset over Michael Keaton!), Julianne Moore for best actress in Still Alice, J.K. Simmons for best supporting actor in Whiplash, and the Birdman cast for best ensemble. I knew Patricia Arquette would win best supporting actress for Boyhood but I thought Emma Stone's performance in Birdman had the edge.
My choices didn't fare as well in the TV categories because I don't watch as much TV these days as I used to, and when I do, it's usually binge-watching BBC series.
I voted for Homeland for best dramatic ensemble (Downton Abbey won) because it just concluded its best season since its first. The too-quiet finale aside, almost every episode was so suspenseful, if not outright shocking, I had to watch through my fingers with only one eye. If you gave up on this show after the terrible third season (that whole Dana arc made me want to pull my own fingernails out), I recommend you take another look.
I did get Mark Ruffalo right for best actor in a TV movie or miniseries. He won for The Normal Heart. This was a tough one for me because he was up against Benedict Cumberbatch for Sherlock.
There were some really good, heartfelt, gracious, witty acceptance speeches. Moore remembering how excited she was to play evil twins on As the World Turns, only to realize "it was super boring" to act by herself. Redmayne thanking Stephen Hawking and his former wife Jane for reminding him of "the will to love, and the will to live every second of your life as fully and as passionately as possible." Simmons getting excited about his wife writing and directing now "because it's more jobs for me."
But the speech that resonated most with me was Viola Davis's, who won best dramatic TV actress for How to Get Away with Murder. She thanked the people who gave her the role for "thinking that a sexualized, messy, mysterious woman could be a 49-year-old dark-skinned, African-American woman that looks like me." It can't be said enough that people come in all shapes and colors and ages in the real world, and it'd be nice if we can see more diversity on the screen.
This was the first year I personally knew not just one but two people in the In Memoriam segment, Meshach Taylor and Misty Upham. It was a sobering moment.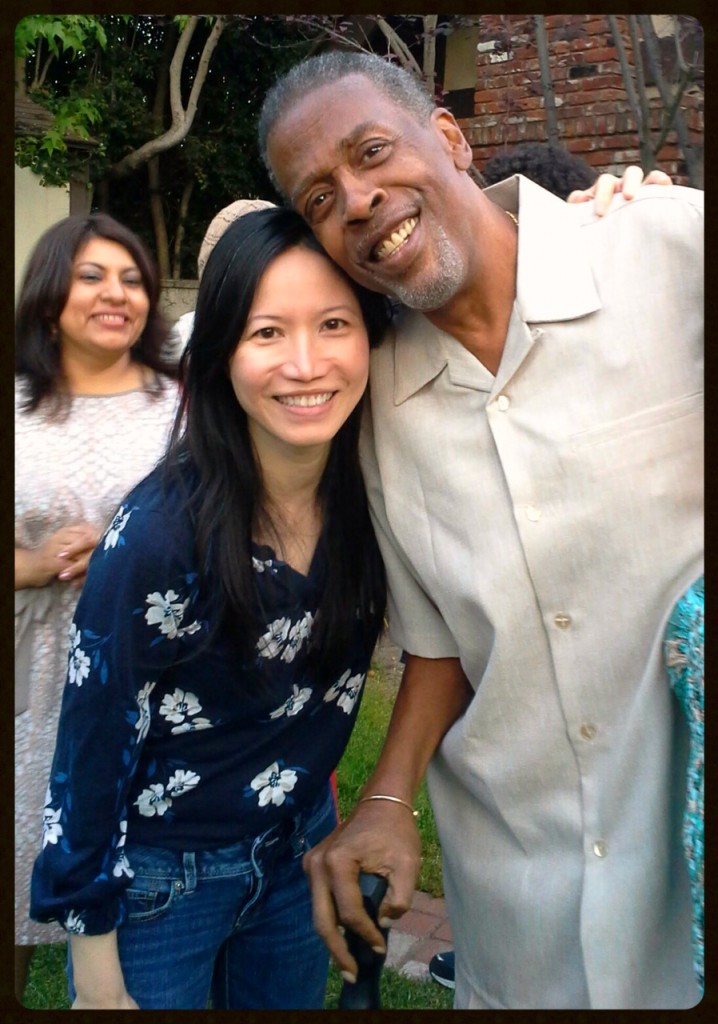 Regarding the fashion, I didn't see much that wowed me so I'll just leave you with the best dressed of the evening, bar none—Lupita! She is perfection every time.
For a complete list of winners and transcripts of their speeches, go here.