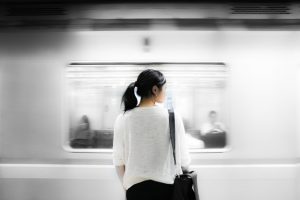 I've been reading a couple of books in which a woman experiences or witnesses something shocking and she tells someone or several people. And no one believes her, not even her closest family members and friends.
They suggest reasons for why she might be mistaken about what she saw/experienced:
she's overworked and exhausted
drinks too much
has an overactive imagination
recently experienced some kind of trauma and now blows everything out of proportion.
My favorite (imagine that typed in sarcastic font): she's taking antidepressants. Because everyone knows those make you delusional, right?
It makes me wonder how realistic this is because it doesn't reflect my life. If I tell people I'd been subjected to something bad, they would absolutely believe me. Mr. PCN and my mother would lead the charge to rectify the situation.
Not everyone has that kind of support system, I know, but the women in these books are average folks like me—people with jobs and families who are in healthy relationships and don't have histories of making up stuff. For them to not have anyone believe them is strange to me.
And then I had a thought. Is it because they're women? If the protagonists were men, would they be deemed more credible and less easily dismissed by others? Or would it be even harder to buy a story in which no one believes a man?
What do you think?