If you celebrate Thanksgiving, then I imagine your weekend will include not only turkey and stuffing but also football and movie viewing. I can't help you with the first three items, seeing as how I can injure myself just opening a bag of chips, but with several new movies out this week, perhaps I can help you decide which one(s) you should spend your money on.
Allied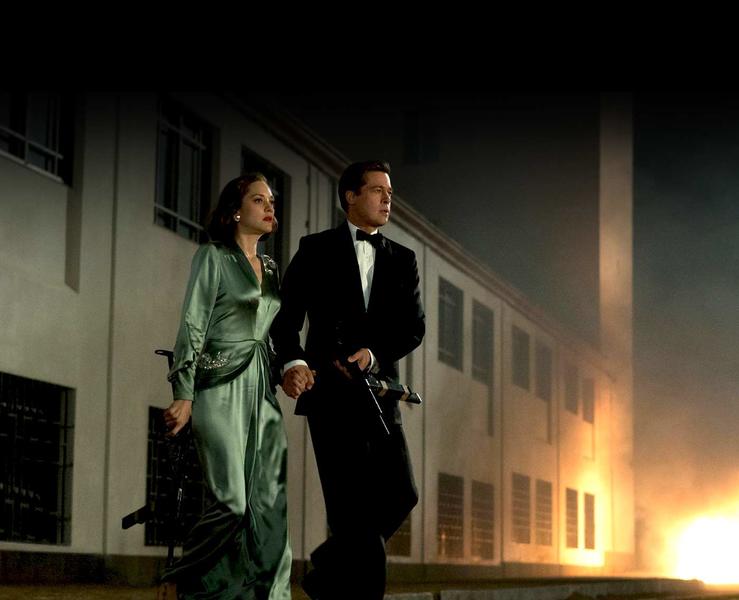 Brad Pitt and Marion Cotillard star as WWII spies who go undercover as husband and wife to assassinate a German ambassador. Afterward, they become husband and wife for real…until a huge conflict arises that might make it impossible for them to remain allied.
This Robert Zemeckis-directed film is all about old-Hollywood glamor and style. Though the plot is hardly groundbreaking, Cotillard and Pitt are gorgeously lit and attired (costume designer Joanna Johnston had better be nominated for an Oscar) and they do generate some heat. Their collective star power charges the film.
If you're the type who often thinks, "They sure don't make movies like they used to," Allied might be the ticket for you.
Rules Don't Apply
Warren Beatty's latest directorial effort also travels back in time, starting in 1964 and then going back five years earlier, with Beatty playing Howard Hughes.
But it's not just about Hughes; the story centers on a young couple, a starlet (Lily Collins) Hughes brings out to Hollywood for a screen test, and the starlet's driver (Alden Ehrenreich).
Peppered throughout are lots of name actors, including Annette Bening, Candice Bergen, Matthew Broderick, Martin Sheen, Ed Harris. But except for the always riveting Bening, the stars are given nothing to do, and some are practically background actors. I can only speculate they took the gig because they're Friends of Warren.
Instead, the most screen time goes to the least interesting actors of the bunch: Collins and Ehrenreich, with Collins the bigger problem. She looks good in period costumes but it's all surface and no depth, and every line out of her mouth is unconvincing. Ehrenreich doesn't have much to play with, but he has a kind of stillness that hints at something interesting. I guess we'll see if he's got any swagger when he suits up as the young Han Solo.
Beatty's rambling script is problematic, too. It can't decide if it's about Hughes or the young couple or aeronautics or Hollywood or all of the above or what. Characters say random lines and talk at not with each other, creating a disconnect like they're doing different scenes while in the same one. I'm calling this a turkey, though not the delicious kind.
Manchester by the Sea
Casey Affleck and Lucas Hedges play uncle and nephew bonding in the aftermath of a family member's death. Michelle Williams and Kyle Chandler costar as Affleck's ex-wife and brother.
If you've followed Williams's and/or director/writer Kenneth Lonergan's (You Can Count on Me) career, you know neither makes happy movies. It's as if Williams only wants to explore the depths of grief in her work. But she's so good at it, and her scene near the end of Manchester is devastating.
It's not all sad, though; the movie does have moments of humor and Affleck makes emotional numbness compelling. Manchester will likely get multiple nominations for acting and/or writing and directing, so check it out to see what the buzz is about.
Lion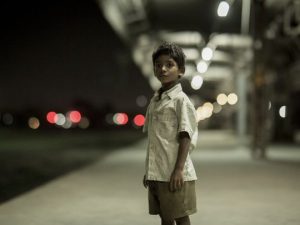 I've saved my favorite for last.
Lion is based on A Long Way Home, Saroo Brierley's 2014 memoir, and tells the tale of how 5-year-old Saroo got lost in 1986 on a train in India, ending up on the streets for more than a month, with no money and only a vague idea of the name of his hometown. He's eventually taken to an adoption agency and is adopted by Sue and John Brierly (Nicole Kidman, David Wenham) of Tasmania, Australia.
Saroo never stops searching for home, however, and 25 years later, while using Google Earth, he sees an image that fits his hazy memories of where he lived as a boy. But is his family still there?
It's incredible that Sunny Prewar, who plays the young Saroo (Dev Patel takes over in the later years), has never acted before. The boy is a natural, effortlessly carrying the first half of the movie on his tiny shoulders. The rest of the cast is strong, too; Kidman shows the kindly Sue could also be fierce with just a look.
I was a sobbing mess by the time this movie ended, but they were emotional, life-affirming tears. Even if crying at the movies is not your thing, Lion inspires hope that however far away from home you might find yourself, you don't have to remain lost forever.
Which movie(s) are you looking to see this week? If you're considering Fantastic Beasts and Where to Find Them, that review is here.
I've also seen a bunch of other top award contenders, including La La Land, Jackie, and Hidden Figures, and will post reviews in the next couple of weeks.
Happy Thanksgiving!
Photos: Allied/Paramount, Rules Don't Apply/Twentieth Century Fox, Manchester by the Sea/Amazon Studios, Lion/The Weinstein Company