I used to read Patricia Cornwell's Kay Scarpetta series back in the '90s until it started going downhill. After that major thing with Benton, I felt they became unreadable and Scarpetta just wasn't fun to spend time with anymore. The woman became so dour.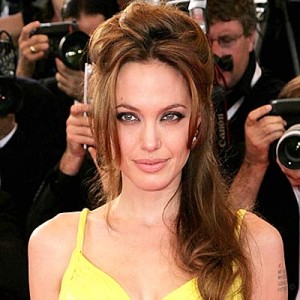 But my interest is now piqued again because Variety reports that Angelina Jolie will play Scarpetta in a possible franchise for Fox 2000. Whoa, Nelly, this makes the coroner way sexier than she was described in the books but I like Jolie's work and she has that dark side that will be appropriate for a character who mostly deals with dead people. Jolie also has an arresting screen presence so hopefully she'll make Scarpetta appealing again. I certainly think she's a better choice than Demi Moore, who was widely rumored to be the front-runner for the role when Columbia had the rights in 1992.
Any Patricia Cornwell fans out there? How do you feel about Jolie embodying the author's most famous creation?