I recently asked Robert Crais fans in the Craisie Town part of my forum how their feelings about Elvis Cole would be affected if he'd been named something else, like Larry Jones. Blogger le0pard13 said he probably wouldn't have started reading the books if that were the case, especially if Larry's partner was named something like Lev Coen instead of Joe Pike.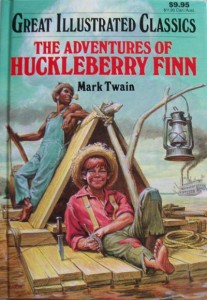 This got me thinking about how character names play a large part in determining whether or not we want to read or watch something. Can you imagine Mark Twain's tale about Huckleberry Finn being called The Adventures of Herbert Melton? Would 007 be as popular if he introduces himself as "Luftenhoser. Stan Luftenhoser"?
I think for the most part, authors put a lot of thought into character names, trying to make the moniker represent the personality. Crais has said he chose Elvis for his P.I. to let readers know they're getting someone a little different, not your typical hard-drinking loner detective. Michael Connelly has made known Hieronymous (Harry) Bosch is named after the painter who created visions of chaos because Harry encounters chaos at every murder scene. And I think the last name of Sophie Littlefield's Stella Hardesty sounds like "hard as steel," which she is.
So, have you ever picked up a book simply because you liked a protagonist's name? Ever shunned a novel or movie because you didn't? What if Harry Potter had been Harvey Scarsburn?