Since it's a new year, lots of sites have put up "most anticipated books/movies/gadgets, etc." lists, which I love perusing. I get new ideas for things I want to try or put on my wishlist. My birthday isn't until April but it's never too early to start putting together a list, right? Hint: iPads are pretty.
Anyway, I've been looking at authors I've never read, wondering which of their books I should sample, and thought I'd get some input from you. When it's someone who writes both standalones and series novels, do you try the standalone first or are you more likely to pick up one from the series? If you hate that first book you read, how likely are you to try the other thing the author has written?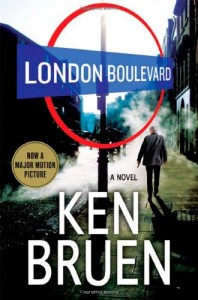 I discovered Ken Bruen by reading London Boulevard, which knocked me flat on my ass and made me scurry to check out his Jack Taylor series. But I had a less enjoyable time with another author's standalone and have resisted reading his series, despite friends telling me it's quite strong and how the series protagonist is completely different from the standalone's wimpy hero.
On the other hand, I've been devoted to a series and found that author's standalones absolute rubbish. If I had been introduced to him via his one-offs and ignored his series, I would be seriously missing out.
So, standalone or series installment as a starting point? And if you love a series like, say, the Jack Reacher books and Lee Child decides to write a standalone, how likely are you to snap it up? Sound off in the comments, opinionated readers!